Prophetic Word: It's Time to Silence the Sanballats and Tobiahs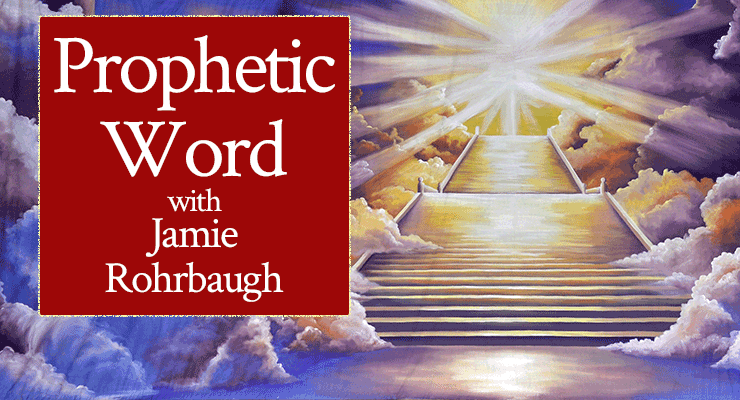 I believe we (the people of God, across all our varying nations) are on a very specific timeline of current events that is outlined in the Bible. There truly is nothing new under the sun, and many past events that the Lord recorded for us in the Biblical books are foreshadowings of the things that are happening right now.
Right now, I believe we are seeing Nehemiah 4-6 repeated. Here is what the Lord showed me:
Christians have been rebuilding the walls and gaining traction. We have been:
praying in unity for the Body of Christ to walk in holiness again;
praying for our various nations to be governed righteously;
praying for godly leaders to be put into place and for ungodly leaders to be removed.
We have been actually seeing these things happen over the last 4 years, for the first time in decades.
However, there are people who are trying to stop the work of God. These people are modern-day Sanballat and Tobiah.
The name "Sanballat" means "bramble-bush; enemy in secret." There are "Sanballats" who exert themselves to be a thorn in the side of the Church, of God's people, and of righteous government leaders. There are "Sanballats" who secretly stand against everything you stand FOR, and those "Sanballats" are your enemies even though you don't know it (and you may not know who they are yet). They will soon show themselves.
There are also "Tobiahs" who are trying to draw you into compromise.
The name "Tobiah" means "God is good." BUT, in Nehemiah 4, Tobiah was an Ammonite and an enemy of God. He opposed the work of God. Tobiah is a prophetic reference to false holiness–things the world says that God tolerates or even endorses (like the belief that homosexuality is not sin because God is love, so heretics will say that God approves of all love, etc).
The "Tobiahs" of culture are trying to convince God's people that wrong is right and right is wrong–all using their words of seduction and fleshly appeal.
And finally, there are "Geshems" who are making it seem like the attacks against you will never stop.
"Geshem" was another of the enemies of God in the book of Nehemiah. His name means "rain"–but not in a good way, since he worked against God and God's people.
Geshem is a prophetic picture of where we are in our various nations. His name is critically important right now because the lying media, lying experts and pundits, and others are crying out that the difficulties and troubles in our nations won't stop.
These lying, cultural "weather forecasters" don't believe in God and don't have the benefit of His promises–but they don't want YOU to remember God's promises either. And they are being fueled by principalities, powers, and rulers of wickedness in the spiritual realm.
The evil principalities and powers who are crying out "darkness, trouble, and rain" don't want you to remember:
2 Chronicles 7:14: "… If My people who are called by My name will humble themselves, and pray and seek My face, and turn from their wicked ways, then I will hear from heaven, and will forgive their sin and heal their land."
Philippians 4:19: "And my God shall supply all your need according to His riches in glory by Christ Jesus."
Numbers 23:19: ""God is not a man, that He should lie, nor a son of man, that He should repent. Has He said, and will He not do? Or has He spoken, and will He not make it good?"
But God's Word is true, regardless of what the people, the pundits, and the politicians say. God is not a man, that He should lie. He is FAITHFUL and His Word will not return to Him void, but will accomplish what He sent it to do (Isaiah 55:10-11).
Related: Read my prophetic prayer directive on Intercessors for America here: Lord, Silence the "Fake News" Mouthpiece of the Wicked
And the modern-day Sanballats, Tobiahs, and Geshems want to meet with you right now.
In Nehemiah 6, Sanballat and Geshem invited Nehemiah to meet with them "among the villages in the plain of Ono." Hahaha … God has a sense of humor. Do you get it? The enemies of God invited the people of God to come DOWN from their task, DOWN from God's holy mountain, to meet with them in the plain of "Oh, no!" 🙂
Right now, the enemy wants to use situations and people as bramble-bushes–thorns in your side. He wants to use sleeper agents–people who are your secret enemies–to get you down. He wants to use false holiness, fleshly peer pressure, and demonically-inspired predictions of gloom and doom to get you to quit doing what GOD has called you to do.
But you can't let it happen.
THE LORD is saying to you right now, "Do not go down with Sanballat and Tobiah to the fields of 'Oh, no!'"
The enemy is launching the temptation to doubt God and depend on your flesh instead at a record rate. All demonic assets have been deployed. But you know what? God is STILL not a man, that He should lie. He still sits on His throne, and we must still look unto JESUS, the Author and Finisher of our faith.
Your job right now is to recognize the temptation; refuse it; and cling to the Word of God instead of going away from the mountain of the Lord and down into the fields of self-pity, doubt, and unbelief–the proverbial land of "Oh, no!" (Ono).
To put it another way:
When the Sanballats, Tobiahs, Geshems, and other enemies of God hear this month that the walls are being restored and the gaps are beginning to be closed, they will become very angry. They will conspire together to come and attack God's people and create confusion.
Nevertheless, as Nehemiah did, we must make our prayer to our God and set a watch against the enemies of God day and night.
The enemy is tempting believers to take a momentary interlude in the fields of "Oh, no!"
The enemy wants you to believe that "The strength of the laborers is failing, and there is so much rubbish that we are not able to build the wall" (Nehemiah 4:10b). People who are normally the Lord's praisers are saying this right now! People who are normally praisers are saying, "No matter what, it's hopeless!"
However, these words of death and despair are lies from the enemy. They are not true, and you are about to see how untrue they are–and see it very quickly!
The LORD has set you in your family, and has strengthened your family bond, for such a time as this!
In June, our prayer must be the same as Nehemiah's prayer:
"Hear, O our God, for we are despised; turn their reproach on their own heads, and give them as plunder to a land of captivity! Do not cover their iniquity, and do not let their sin be blotted out from before You; for they have provoked You to anger before the builders" (Nehemiah 4:4-5).
And having prayed that, this month we must return to building.
As it says in Nehemiah 4:6:
"So we built the wall, and the entire wall was joined together up to half its height, for the people had a mind to work."
This month, we must return each to our God-given task with a mind to work. We must return to the mountain of the Lord and to rebuilding the wall. We must return to standing watch day and night with our families–both our church families and our physical families.
Also in June, the Lord wants to encourage families. The Lord is saying to each family unit:
"Do not be afraid of them. Remember the Lord, great and awesome, and fight for your brethren, your sons, your daughters, your wives, and your houses" (Nehemiah 4:14b).
The Lord is GREAT AND AWESOME, and He will fight with you and on your behalf if you will rise up and stay at your God-given task, fighting and working to do His will!
I also feel the Spirit of God telling us to AGGRESSIVELY get out of debt beginning in June–right now.
It doesn't matter what kind of debt you have; pay it off. How do you do that? Here's how:
By working hard at whatever work is available to you;
budgeting every dollar/pound/rand/euro;
discontinuing all unnecessary spending;
sowing seed offerings to the Lord so that more money can come back to you; and
aggressively paying off debt beginning right where you are, even if it's $1 at a time.
In Nehemiah 5, God's people were in the process of rebuilding Jerusalem–but they got into major trouble because they were in debt one to another. Nehemiah had to intervene, and he rebuked them for it.
Debt is NOT God's will for you, and I believe the Biblical model shows us that God's people will soon find themselves in trouble if they are deeply in debt.
Do not be afraid, for God is with you and will come up under you to help you if you will but take steps. He will provide all your needs, even if you do have debt. However, it is essential that you begin now getting this area of your life into submission to the Father and His Word.
As it says in Romans 13:8:
"Owe no one anything except to love one another, for he who loves another has fulfilled the law."
Again, do not be afraid. But DO take this very seriously, for it is advance warning from the Scriptures about what it's going to take to do God's work and fulfill His call on your life (Nehemiah 5).
I believe that every step you take to obey His Word and get out of debt will be blessed, for it is God who works in you both to WILL and to DO His good pleasure (Philippians 2:13). But any amount of debt is too much if you want to do what God has called you to do.
This month, make a plan and do what it takes to begin paying off your debt aggressively starting right now. And if you're already on a debt-reduction plan, stick with it or re-fire it and take it to the next level of aggressiveness.
There is also coming a judgment on fear-mongering.
The enemy hires people who hate God and tasks them with stirring up fear and distraction. Do not fall prey to the enemy's ploy. God has not given you a spirit of fear, but of power, love, and a sound mind. It's one thing to discern the signs of the times and prepare accordingly. It's another thing to operate in fear.
The enemy uses fear to manipulate and control. Do not let yourself succumb to any of his evil tactics. God is going to judge fear-mongerers, and I believe He will do it soon.
The end of this thing is the glory of God.
Nehemiah 6:16 says:
"And it happened, when all our enemies heard of it, and all the nations around us saw these things, that they were very disheartened in their own eyes; for they perceived that this work was done by our God."
The enemy's ploy is to get you to leave the mountain of the Lord and go down to meet with him in the fields of "Oh, no!" The enemy wants you to gather there with other people who live in the villages of "Oh, no"–people who dwell in constant negativity and fear. And the enemy wants to frighten you, distract you, manipulate you, control you, and use debt to hinder you.
Do not give in. Instead:
YOU stay on the mountain of the Lord.
You stay about our Father God's business.
You work with one hand on your work and the other hand on your sword, fighting the good fight of faith.
You keep confessing the good confession of faith.
YOU meditate on and soak in the perfect love of God, for perfect love casts out fear.
YOU stay hidden under the secret place of the Most High.
You set your eyes and keep them set on JESUS, the Author and the Finisher of our faith.
You put on the armor of God every day.
You stay tight with your physical family and church family, staying on the wall of faith, work, intercession, and spiritual warfare.
And as you do those things, your enemies will hear of it. The nations will see these things. God's work will get done. God's enemies will be disheartened, and they will know and perceive that our work was done by God.
My friend, it is time to silence the Sanballats, Tobiahs, and Geshems out of our hearing forever.
Do not allow their voices to have any input or sway into your life, right now or ever. For it is GOD who has done valiantly; it is He who is going to take down the enemy. Victory is His and His alone forever. Stay on the winning side of faith in our God, for great and awesome is He!
Is this word for you today? If so, leave a comment below and confess your faith unto the Lord!