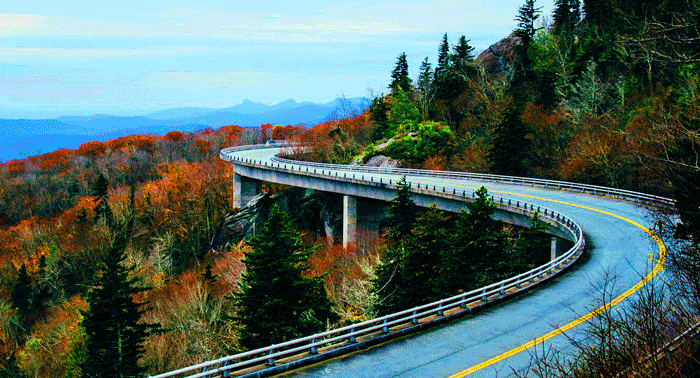 Do you feel like you have come to the end of the road? If so, the Lord has a fabulous, EXCITING prophetic word for you today!
In the Spirit today, I saw a paved, two-lane road.
It was a perfectly good road; a country highway that could handle all the cars it needed to handle, going normal speeds.
However, suddenly the road came to a stop. There was a dead end. It wasn't even a pretty dead end, such as you would see with a cul-de-sac. The road just stopped, right in the middle of a patch of grass and weeds.
But you know what? Directly above that road, I saw something else: another road.
In the Spirit, I saw an elevated viaduct–another highway, up in the air.
This viaduct started abruptly, right above the dead-end of the first road. And I heard the Lord say:
"You may feel like you've come to the end of the road, and you have. But, do not mourn for this. The road you've been on hasn't been that great! It is on a low plane, and it has led you to a dead end.
It's okay that you're coming to the end of the road. I say to you, look up! I have prepared something for you that will take your breath away!
I am placing you on a superhighway.
This highway of mine is higher than any road you have ever been on before. It is faster than anything you have been on before. It would not be accessible to you, for there is no human access point to it. However, I am picking you and your situation up and boosting you up onto My superhighway.
Remember Isaiah 35:8, which says, "A highway shall be there, and a road, and it shall be called the Highway of Holiness …." I tell you today that you have been weighed in the balances of holiness. You have been tested in the area of holiness, and you have been found in perfect shalom–nothing missing and nothing broken. I have examined and searched you, and I have found that you have been crucified with My Son Jesus Christ and it is not you who lives, but Christ who lives in you.
I have weighed you in the balances and have found shalom in you. I have discovered clean hands and a pure heart. Therefore, I am supernaturally boosting you onto a road and into a way that you have not known before.
Walk on My road in perfect peace.
You do not have to worry about this road you are on. My road is a place of peace; a safety net and a refuge for you, for I am that present there. On this road, you are high above the stones, breaches, and confusion that plague the world. On this road, you will be obsessed with Me–and I will hide you under the shadow of My wings.
I am placing you onto My superhighway.
Abruptly you will see this. And again I tell you, it shall be abrupt and sudden! I will pick you up with My tailwind and boost you up onto this marvel of Heaven's engineering, which is the way I have prepared for you. The way does have twists and turns, but so does any good plot–and I am both the Author and Finisher of your faith. I love a good story, and I have written yours to be the best.
My child, I am elevating you supernaturally. Enjoy the ride.
Be anxious for nothing; but in everything, with prayers, supplications, and thanksgiving, make your requests known to Me. Tell Me your secrets, and I will tell you Mine. Delight in intimacy with Me; in the closeness we share. As you do, I will lift you high and propel you along into the place I have for you.
Love, Papa."
Is this word for you? If so, leave a comment below and confess your faith!