Prophetic Word: "Immerse Yourself In My Newness," Says the Lord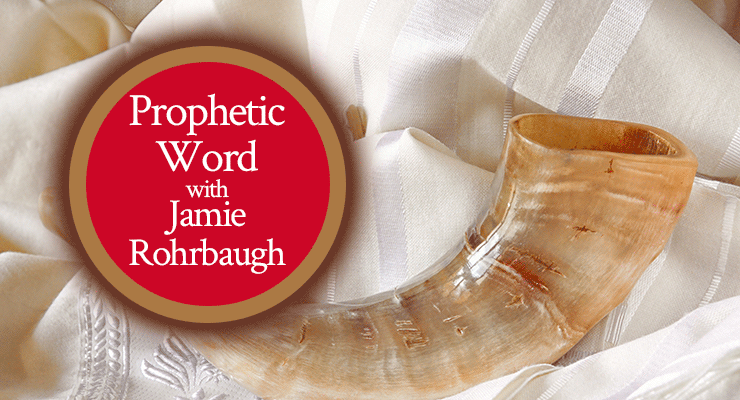 Beloved, have you gotten off track from where the Lord has called you to be—and from the way He has asked you to live your life?
If so, I heard the heart of the Father speak these encouraging words to you today:
"My child, I want you to immerse yourself in My newness.
You need to remember that I Am God who makes all things new. And since I am always this God—God who makes all things new—and I never change, then I am always making all things new.
This means I am making all things new in your life right now.
When you fail, you don't have to get down on yourself. All you have to do is immerse yourself in My glory; in My nature; and in who I am. Of course, if you sin, you need to repent and receive My forgiveness. But if you get off track in any way, you need to know that your failures and mistakes need not be permanent.
I am making all things new in your life right now.
You don't need to be tied to yesterday, or the day before, or even the day before that. Instead, I want you to immerse yourself in My newness. I desire for you to think of yourself, and of your life, as completely new, RIGHT NOW.
Then, one second from now, I want you to think of yourself as completely new again. Ooo—and a second later, new again!
My Word says that, if any person be in Christ, you are a new creature; that old things have passed away, and all things have become new. I don't think you have given enough attention to the present-tense verbs in that passage:
That you ARE in Christ;
You ARE a new creature; and that
All things ARE new. Presently, continously new.
New people don't have a past. New people don't have baggage, and new people don't even have yesterdays. New people have only this moment.
This is why My Son Jesus told you to take no thought for tomorrow. You are not to dwell in the future, but in the present, for you are new right now. Tomorrow you will be new again; the person you are today will be brand-new tomorrow; so of what use is it for you to worry at all? The person who will not exist in the next moment cannot solve tomorrow's problems—and you are that person, for in every moment I make you new again.
You have no real idea of the power of My resurrection within you, but I want to teach you.
Everything starts by learning to focus on My newness of life. Learn to focus every moment on how new you are in Me. If you will do this, then nothing can hold you back.
Love, Papa God.
Beloved, is this short word speaking to you today? If so, please leave a comment below!