Prophetic Word: When the Journey Is Too Great for You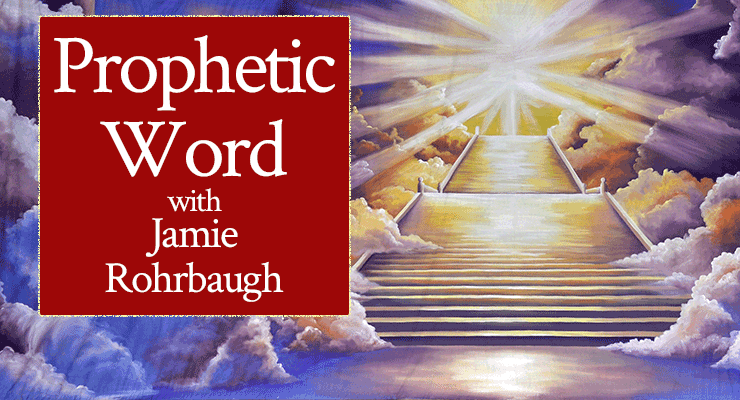 Beloved, have you been through the wringer lately? If so, I heard the Spirit of God say:
"Arise and eat, for the journey is too great for you (1 Kings 19:7)."
Then He went on to say:
"You are exhausted after what you've been through, and still you expect your body to soldier on. However, you cannot do this. The journey has been too great for you, and you need to consider that I am in you to give you rest.
I am God who leads you beside still waters.
I do this because you can't always handle speed. You can't always handle rushing waters. When everything is closing in on you, you need peace and calm. You need rest and quiet, and you will not get them when you try to push forward to protect yourself in and of your own strength.
I want you to stop trying to keep up and just be.
You need stillness, and right now I am not going to help you be anything but still–for stillness is My will for you. You need quietness and calm, even if it is only for one day; so stop trying to push.
When crowds pushed upon My Jesus, He ministered to them–but then He sought solitude. You have been through so much, and you don't even realize half of what you have been through. You have experienced several tectonic shifts over the past year, but you have never rested adequately.
I have three commandments for you right now: arise; eat; and rest.
Don't try to think too much. Don't problem-solve very much at this moment. Even if it is just for one day, stop beating yourself up for needing rest. I did not create you to solve every problem; I made you to lean on Me.
Arise; eat; and rest.
The journey is too great for you. Don't fear for your provision; have I not shown you over and over that I am your provision? Have I not provided for you always?
I will take care of you while you take care of what concerns Me–and that is YOU.
You are My temple; My child; and My dwelling place. You are My beloved and My delight. You are My precious child, and I see what you cannot.
The journey has been too great for you. Rest right now, beloved child of Mine. Don't try to reason it out. Arise; eat; and rest. Don't get down into self-pity. I know you don't understand some things, but TRUST ME. Arise, eat, and rest. I am with you to sustain you.
With much love from your Abba Father."
Thank You, Abba Father.
Beloved, is this word for you today? If so, please leave a comment below and publicly declare your commitment to arise, eat, and rest in the Lord today.