Prophetic Word: It Is a Season of Suddenlies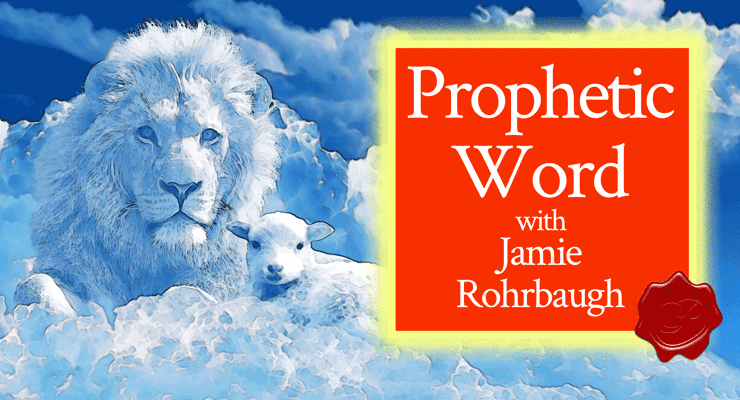 Beloved, are you in the mood for MEGA and MORE? If so, you will be so encouraged by the prophetic word the Lord spoke to me today for you!
This morning, I heard the Father say, "It is a season of suddenlies!"
I asked Him for more details, and this is what our Daddy God said:
"Time has failed to heal all wounds, but I have healed them Myself. I am moving you forward into a season in which you will not recognize your surroundings as being the same as they were five months ago, they will be so different and that much improved.
Your faithfulness to Me has not gone unrecognized.
The great cloud of witnesses is looking on and rooting for you. Even in the little things, you have a great cloud of observers who are witnessing your faithfulness to Me.
Of course, I Myself am the Chief Observer of your activities. And I have observed your heart; your eye toward Me; the beating of your heart for Me as you move throughout your day. I have observed the faithfulness of your actions toward Me, for you indeed have a perfect heart toward Me.
Now is the time in which you will begin to enter your harvest season.
It does take time for your seeds to germinate and come up out of the ground, which is why you must be perpetually planting seeds. But this spring's batch of seeds is unlike any other batch of seeds. This spring's batch of seeds was for MEGA and for the MORE, and the harvest that is now coming up is a harvest of MEGA and MORE.
The harvest of MEGA and MORE is a harvest I am bringing to you because of My great love for you. You planted seeds and sowed faithfully, and your seeds are now producing a harvest.
Thank you for your great love for Me.
Do you have any idea how much it hurts Me when My children do not love Me? I long for each of My children. They are My joy and crown. But when they do not love Me like you do, it hurts Me. My heart is always to have each of My children gazing into My face as I gaze into and kiss their faces.
But you love Me and it warms My heart. I just want you to know that. And because you have positioned yourself to love Me and have made yourself blessable so that I can affirm your actions, then I am doing more for you in this season than I have EVER done before. I love you that much!
What I am doing for you in this season will astound you.
Suddenly I come; I am God of suddenlies. I enjoy surprising you, like I did yesterday! I enjoy giving you gifts of all kinds. So watch for Me to come; watch My hand at work on your behalf at all times!
I have things for you EACH MORNING that you didn't dream of the day before. I will show you those things in this season if you will trust Me, and if you will expect!
You will see 'suddenlies' one after the other after the other in this season.
Suddenly I will come. Suddenly I will help. Suddenly I will bring progress where no progress has been before. You are already seeing all these things, if you will pay attention!
Expect Me to appear and give you the deepest desires of your heart.
The things that matter to you are extremely important to Me too. Sit around and think up neat things I could do for you that would shock you–then ask Me to do them, and more!
Don't be afraid to do unprecedented things to get unprecedented results.
"Unprecedented" is the word for this season, for there truly is no precedent for what I am doing for you in this season. Remember the days of Job, and how I restored him after he lost everything. He simply kept His faith and trust in Me, and I did the rest!
The same way Job confessed "I know that my Redeemer lives" (Job 19:25-27), you also have confessed your faithfulness to Me–then you have lived out your confession. You will find out in this season that I am a GREAT Rewarder of those who seek Me continually and choose to walk in the way of faithfulness to Me!
I am God who is faithful to you.
It is who I am; I can be no other way. I am the First, and I am the Last; whatever I say goes. And in this season, I say that I am going to astound you with My faithfulness. I am going to SHOCK you with My suddenlies. And I am going to amaze you with the magnitude of what I am doing in your life–things about which you have not even dreamed.
Get ready; My salvation comes. Keep your eyes on Me, the Author and Finisher of your faith. I wrote your days in My book before any of them existed, and the most exciting chapters of your life begin right now.
Watch for Me. Notice what I do.
Acknowledge it and stay in lock-step with Me. I am with you always, even to the end of the world.
Love, your Daddy God."
Wow! Thank You, Father God. I receive what You say and I take it for myself.
Beloved, do you receive and take this word for yourself too?
If so, speak that out verbally: "I receive this word and I TAKE it for myself! Be it unto me according to Your Word, Father!"
If this word blesses you and Holy Spirit is bearing witness to your spirit, leave a comment below!