Prophetic Word for November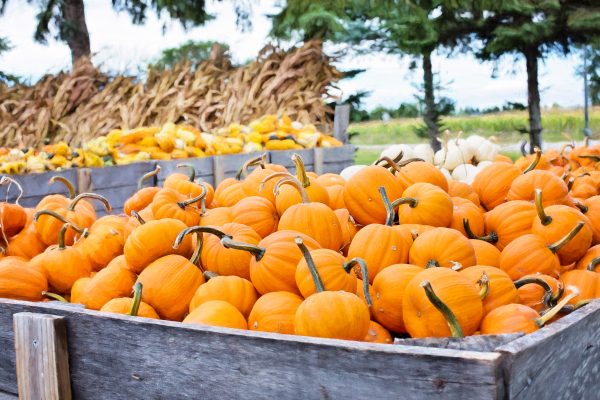 Hey everybody, the Lord gave me a very simple prophetic word for November that I wanted to share with you. It's about REST.
I actually received it a few weeks ago, but hadn't had a chance to share it yet. I'm sharing it now–even though we're almost halfway through the month–because prophetic words don't expire. So these are things you can believe God for now, and on an ongoing basis. 🙂
Here is what the Lord told me about November:
1. November is the month of the river.
Starting in November, you will see a greater flow of the presence of God in your life. As you allow yourself to be caught up into His river–the river of Holy Spirit–you will receive more, see more, and experience more of all He has to offer.
2. Expect an increased anointing to flow through the month with ease in your everyday tasks.
Mundane things that are normally hard will become easier this month. The Lord wants to cure you of biting off more than you can chew, but He is going to help you chew what you bite off.
3. Rest, flow, and enjoy.
Some of you have forgotten what it feels like to just sit down and read a book, take a nap, or watch a movie. Your soul is craving quiet and rest, and your body is on overload. Your soul and body work together, so this has produced a crisis in your emotions specifically.
In November, it's time for you to rest, flow, and enjoy. I heard the Lord saying specifically, "Say 'no' to as many things as you need to." Don't be afraid to take time for yourself, even from caring for other people.
If you have been in meltdown mode, it's time for you to take the pressure off yourself and relax this month.
4. Receive peace.
Papa wants to fill you with peace this month. Part of this will come from your resting and letting your body relax physically. More peace will come as your body heals and you are able to concentrate more on His presence, for He is peace.
Many of you have been too wound up physically to receive from the Lord or focus on Him. REST, so your "receiver" will open again.
5. Receive healing from the river and from the sanctuary.
The Lord is pouring out healing from His river and from the sanctuary.
Read Ezekiel 47:1-12, and imagine yourself wading in that river that flows from His sanctuary. Let yourself go in knee-deep, waist-deep, and so deep that you cannot even swim … so deep that He has to carry you.
Then, lay back and rest in the Lord some more. Let Holy Spirit minister to you from His river, from His heart, and from His sanctuary.
Does this word resonate in your spirit? If so, leave a comment below. I love to hear from you!