30 Things to Pray When Your Husband Is Struggling

Women, are you at a loss for how to pray when your husband is struggling spiritually, or in any other way?
I receive emails and messages all the time from women asking for prayer for their marriages. More often than not, they tell me that their husbands are struggling spiritually, struggling in marriage, struggling at work.
It breaks my heart to see both my sisters AND my brothers struggling.
The struggle is not necessary. Jesus paid the price for us all–brothers and sisters alike–to walk in victory, blessing, power, love, and a sound mind.
Growing into that can be a process sometimes. But, sisters, I want to reassure you today: you can help!
How can you help your husband?
Well, the way to help him is NOT to try and become his Holy Spirit, Junior–trying to teach him and convict him about things. That's God's job, and you're in the way (and preventing Holy Spirit from working) if you're trying to take that job over.
No; the best way you can help your husband is to pray for him. PRAY for your husband when he struggles! (And every other time, too.) 🙂
I have some other tips here, in Women, Yes, You Can Change Your Husband; but those are all secondary to prayer. YOUR prayers, first and foremost, will help your husband more than anything else on the planet.
So how can you pray? Here's a list of 30 items that you can pray for your husband …
… along with Scriptural references for each prayer. These references are by no means comprehensive. We could list dozens of Scriptures to support these prayer points. But, since we don't have space for that, one or two will do. 🙂
And by the way, this list is in no particular order. 🙂 Ready, set, go!
1. That he would be a doer of the Word, and not a hearer only (James 1:22).
2. That he would have a spirit of humility (James 4:10; Philippians 2:3).
3. That he would return to his first love for God and his first works, seeking God first with all his heart (Revelation 2:1-5; Matthew 6:33).
4. That he would have a true spirit of repentance that brings change (Acts 3:19).
5. That God would give him a heart to worship Him (John 4:23-24).
6. That he would find where he fits in within the Body of Christ (Ephesians 4:14-16).
7. That he would walk in complete healing and deliverance in every area (2 Timothy 1:7; Isaiah 53:4-5).
8. That he would be free from anger and filled with love (James 1:19-20; 1 John 4:18).
9. That he would have a great love of the Word (Psalm 119:9-16).
10. That he would hunger and thirst after righteousness (Matthew 5:6).
11. That he would be filled with godly wisdom and would make godly choices (Isaiah 30:21; James 1:5-7).
12. That he would be totally restored in every area of life (Joel 2:25-27).
13. That he would be inspired to choose God daily (Deuteronomy 30:19-20; Matthew 6:33).
14. That God would open the Word up to him and give him revelation and understanding of it, making it come alive in his heart (John 16:13-15).
15. That he would hunger for the Word (Psalm 119:35-36; Psalm 119:103).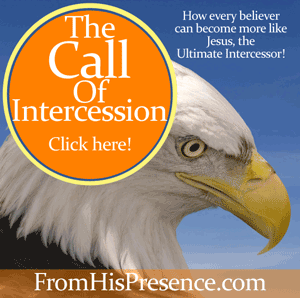 16. That he would hide God's Word in his heart, that he would not sin (Psalm 119:11).
17. That he would have godly character (Romans 8:29).
18. That he would be continually filled with the Holy Spirit (Ephesians 5:18).
19. That he would be filled with the fruit of the Spirit (Galatians 5:16-25).
20. That Christ would be formed in him (Galatians 4:19).
21. That he would return to God with all his heart, with fasting, weeping, and mourning; that he would be a man of fasting and prayer with a right heart (Joel 2:12).
22. That he would have favor in his job (Deuteronomy 28:8).
23. That he would love and serve people like Jesus does; that he would have God's own heart for people (Philippians 2:1-4; Mark 12:31; Ephesians 5:1-2).
24. That he would walk in purity (Ephesians 5:3-11).
25. That God would open his heart to receive covenant friendships–and that God would send the right men with whom your husband can become covenant friends (1 Samuel 18:3).
26. That God would break every addiction off him (including addiction to his phone, to TV, to work, etc) (1 Corinthians 6:12; John 8:36).
27. That God would give him new songs and hymns of praise (Ephesians 5:19).
28. That he would have a grateful and thankful heart (Romans 1:21).
29. That God would make him complete in every good work and be glorified in your husband daily (Hebrews 13:20-21).
30. That his heart would be good soil for God's Word; that he would hear the Word, understand it; and bring forth good fruit–30, 60, and 100 times more than was sown (Matthew 13:1-23).
These prayers are God's will for your husband, no matter what he is going through.
And as you pray God's own Word back to Him, His Word will not return void! Papa will answer your prayers!
Have you prayed these prayers and seen God move? If so, please leave your testimony below. Your testimony will encourage other women whose husbands are struggling too!
Would you help me with my work of reaching people for Jesus as a domestic missionary? I need you; we are in this together!

This blog, and all of the Kingdom work we do in this community together, are made possible through your partnerships, donations, and product purchases. If you'd like to help, please check out the partnership details and products available for sale here. And, thank you in advance for helping make this blog and everything we do together for the Kingdom possible!