Prophetic Word: You Will Awake and the Pain Will Be Gone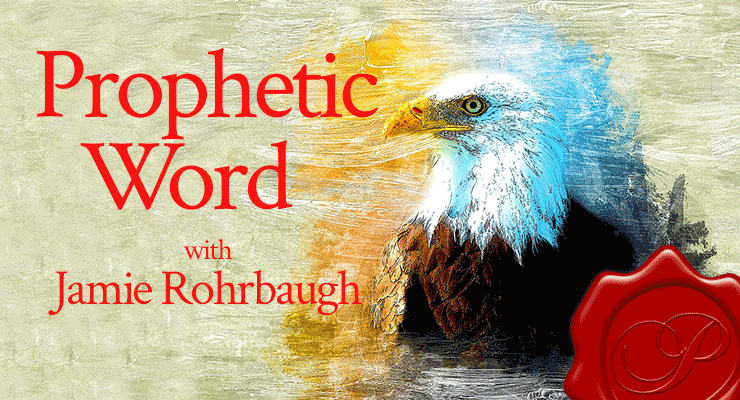 Have you been deeply wounded by the pain of betrayal in your past? Have you received some measure of healing from the Lord, but you're waiting for Him to remove the last bit of pain? If so, the Lord gave me an encouraging word for you today!
The Lord showed me recently that some of you have been through tremendous pain brought on by betrayal, rejection, and abandonment. This pain has haunted your soul. You have forgiven over and over again, and the forgiveness really stuck. You aren't in unforgiveness at all … but the memory still hurts.
If that's you, the Lord wants you to know today:
One day soon, maybe even last night and this morning, you will awake and the pain will be gone.
The Lord will heal your heart in your sleep. All the open doors to the enemy have been closed; you have forgiven thoroughly and completely. You have been completely vindicated and blessed. Your life has turned around for the better. All that has been left has been this nagging pain.
But you will awake, and the pain will be gone.
It will be an instant thing.
You won't even feel it. All you will feel is a sudden and noticeable absence of pain; a sudden and noticeable sense of rightness; of total peace and shalom.
I tell you again:
You will awake, and the pain will be gone.
You haven't known what to do about the pain. The pain was scar tissue on your heart. It constricted your heart when you moved. But scar tissue is a chain, and Jesus is the Chain Breaker. He is the Healer, Deliverer, and Restorer of your life and destiny. And what the enemy meant for evil, God has turned around for your good.
Your healing might have happened this morning.
For some of you, the Lord healed you last night while you slept. You woke up this morning and felt a newfound joy and peace you haven't felt in a long time. You sensed an excitement about your life and about your day that you haven't felt in years.
For others of you, your healing is coming in the next few days. And if that's you, simply tell the Lord this evening before you go to bed:
"Lord, thank You for my healing. Thank You for healing and restoring my life. You make all things new, and I thank You, honor You, and bless You for it. Thank You, Daddy God. In Jesus' name, amen."
Thank the Lord and bless Him, for this word is a sure word if you have closed all doors to the enemy.
This is not for those of you who have not forgiven; who have not repented; who have not closed all open doors to the enemy. If you are one of those, you will need to get those things in alignment with God's Word in order for your life to be healed.
But for those of you who have deeply and thoroughly forgiven; who have repented and gotten all things in your life in alignment with God's Word, this is a sure word. Father is no longer going to allow scar tissue to bind your heart. He is no longer going to allow the flow of His power and joy in you to be restricted. He is happening to your past right now, and He is removing all pain.
You will awake, and the pain will be gone.
Watch for it. Expect it, and testify about it when it happens.
Thank You, Father!
Was this word for you today? If so, leave a comment below! I love hearing from you!