21 Days of Breakthrough Prayer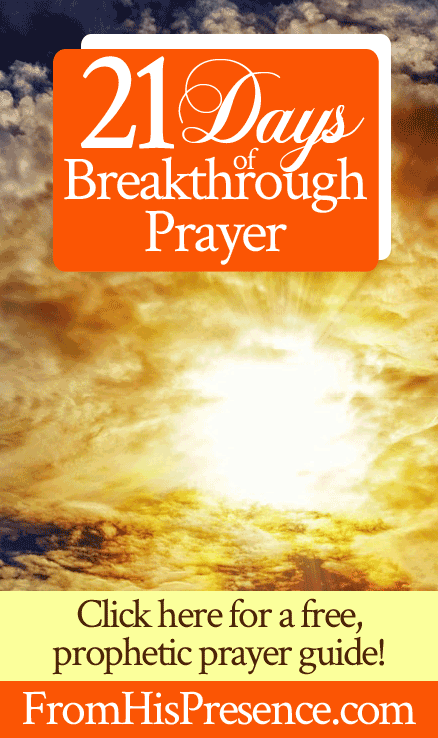 Hey everybody, guess what? I have an exciting gift for you today!
Many, many of you sent in testimonies of huge answered prayers during our 21 Days of Breakthrough Prayer series. And since the Lord used it so powerfully, I wanted to make it even easier to rinse and repeat!
So … drum roll, please … that entire series of breakthrough prayers is now live as a Bible Reading Plan on YouVersion (the Bible app)!
21 Days of Breakthrough Prayer just went live on YouVersion yesterday.
If you need breakthrough in any area, please, run don't walk to go on your YouVersion app, select it, and pray it through with me again. 🙂
For those of you who didn't go through the series the first time, it's super-simple. Each day has:
A short Scripture passage to read (usually a verse or two); and
A detailed, specific, bullet-point list about how to claim that Scripture as you pray for breakthrough.
And that's it!
Here's the direct link to 21 Days of Breakthrough Prayer if you're using the Bible.com website:
https://my.bible.com/reading-plans/14084
And if you're accessing it via the YouVersion app, you can find it by searching under "Find Plans" for the word "breakthrough," "21 days," or "21 Days of Breakthrough Prayer."
This plan is full of prophetic Scriptures that will freak you out as you pray them.
And since God's Word always does what God sends it to do, I believe you will see huge miracles as you pray these Scriptures and prayers back to God. So, please run don't walk to get it today–free on the YouVersion app!
Love in Christ,
Jamie