Prophetic Word: Prophesy to Your Unveiling!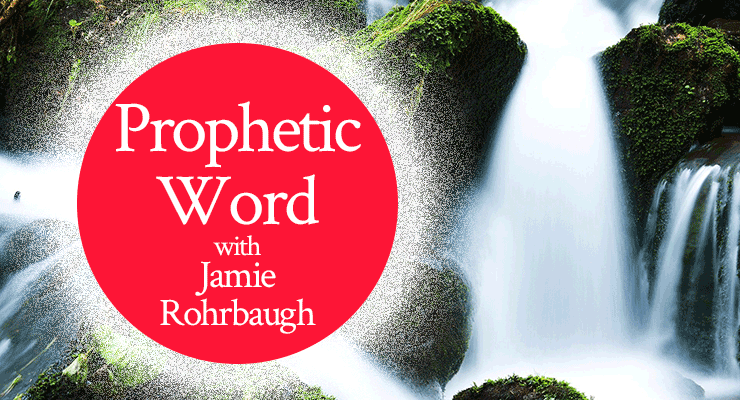 Beloved, have you been hidden for a long time? Does it seem like no one notices you or sees you–at least, not for the value you see in yourself nor for the reason God put you in the world?
If so, the Father gave me this word for you today:
"It is time to prophesy to your unveiling!
It is My time to open doors for you. You have fasted and prayed for this a long time, and you have thought that nothing has been happening. However, I had to wait for certain things to be out of your life and out of your character before I could unveil you to the world!
It is now time for you to be unveiled as My Son's Bride, My child, and My servant.
And because it is My time, I need you to cooperate with Me to help Me release My plans for you on the earth.
I want you to speak this prophecy over yourself–and say it just like this:
"Self, be unveiled by your Father in Heaven! Let the veil of Heaven that has left you alone with Father in the darkness be ripped off by God's holy angels, just like the veil of the temple was torn in two from top to bottom! Let the ripping of the veil–the ripping from Heaven–commence NOW!

Self, be revealed to the world as Father God desires you to be. Be shown in all your glory; be shown in all your strength; be it shown that you are strong in the Lord and in the power of His might right now!

Veil, be removed and be cast aside and asunder. I arise and shine now, for the glory of the Lord is revealed upon me, and the Lord brings me into divine alignment with every plan and purpose He has for me NOW in Jesus' name.

Self, you are being shown to the world right now. Walk worthy, for the high calling of God has been placed upon you. You shall not fail, for He shall not fail you. You are hidden with Christ in God, and your glory (which is the glory of the Lord) is being revealed upon you to the world NOW in Jesus' name."
Beloved, the time you have been waiting for is come. The time is now.
Believe and pray this for yourself, and believe it for others as well. Believe that it is the time of My unveiling and SPEAK to the unveiling.
Speak also to the glory that is upon you.
My glory is My own alone, and I do not share it with others. However, you need to know that Christ is in you and HE is your Hope of glory.
Your body is the temple of the Holy Spirit, and Christ is in Me and I am in Him. Does it not follow, therefore, that I am in you? And is it not fitting that where I am–where My Son is–and where My Spirit is–that there I should be glorified?
My beloved, showing My glory and revealing it upon you does not diminish My glory one iota.
I am Myself and My glory is Mine. I have commanded your unveiling; I have commanded My glory to rest upon you, and so it does. Do not doubt or diminish My glory or My desires for you.
Accept it as your responsibility to carry My glory and My splendor. Carry it well. Prophesy to the unveiling; I am unveiling you now; even now as we speak opportunities are coming for you and doors are opening TO you. I am doing this work; it is a quick work, for My timing is now.
Love, your Abba Father."
Beloved, if this word is for you, take a deep breath and read it again (and maybe again). Let it soak in, and then prophesy to your unveiling as the Father commanded.