Prophetic Word If You're On the Shelf

Do you feel like you've been left out, or like God has put you on the shelf? If so, the Lord gave me a wonderful encouraging word for you today.
I had a dream this morning, in which the Lord spoke to me for all those who feel like their lives have been put on hold. Here's the word from the dream:
You entered a place or season in which you were supposed to be learning.
You didn't necessarily fit in, but you knew you were supposed to be there. You were surrounded with other students, and Jesus was there to teach you all.
When you entered the place of learning, you found yourself in the proverbial back of the class. You were out of the way there, but you were okay with that. You felt comfortable in the back.
But then, before you even got started, life interrupted you.
Something you birthed required attention, and you had to step out the back. You could still see and hear everything you were supposed to be learning, but you couldn't participate because you were totally occupied with the life situations that demanded your attention.
And this made you really sad.
If you feel like you've been on the shelf, Father God wants you to know today:
Despite everything that has happened, it's going to be all right.
Do not fear or be afraid. You have still been hearing Jesus teach you. Even though you felt like you weren't part of the class, Father God never forgot you for one moment.
And He has come to seek you out.
He wants you to know that, despite all the water under the bridge, it's going to be okay. He's got you, and He's big and strong and solid–much moreso than you are:
He is strong where you are frail.
He is calm when you are frustrated.
He is wise, and He sees the eternal perspective, when you are frustrated.
He has everything covered when you are capable of nothing.
Papa has not forgotten you.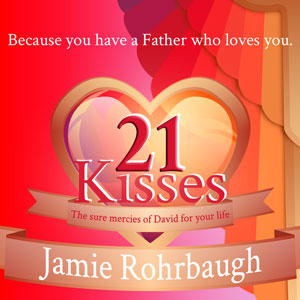 You've been feeling like you've been put on the shelf. Not because of anything you did; just because of circumstances. Other things simply demanded your attention, and you had to take care of them first because they were your primary responsibilities. But you've still been frustrated.
But beloved, tell Papa all about your frustration.
He wants to hug you; to comfort you; to let you rest upon His solidness when your frailty frustrates you. He has come to hold you and put everything back together as only He can.
Will you let Him?
If this word speaks comfort to your spirit today, please leave a comment below. I love to hear from you!