Why You Definitely Want a Spiritual Father: Reason 1 (Covering)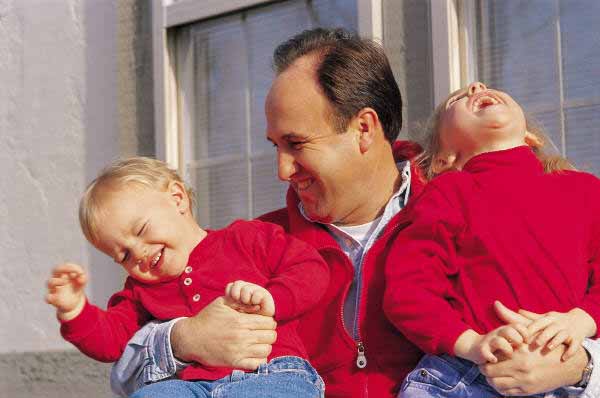 Over the next few weeks, I'm going to blog about why we ALL want and need a spiritual father (or parents). I'll also be talking about how and where to find that spiritual father (parents), and about how to treat them when you find them. This is all in preparation for the launch of my ebook, "Unlocking the Secrets of the Father's Heart: So You'll Never Feel Rejected Again and You'll Always Fulfill Your Ministry." I encourage you to follow along and begin praying for the Lord to lead you to the spiritual parents He wants you to have.
If you want to grow closer to Jesus, mature as a disciple of Christ, or do any kind of ministry (which should cover everybody breathing), you want a spiritual father.
Here is the first reason why:
You need a spiritual covering.
Covering is one of God's very important principles. He created us, His children, with an innate need for protection and safety. He made us that way so that He could fulfill that need.
Psalm 91:1 tells us that he who dwells in the secret place of intimacy with the Father will stay stable and fixed under Father's shadow. Father God is our Protector, Provider, and our Shield. He is the one who provides the ultimate protection and safety for us.
However, Papa God also engineered us in such a way that we also need human parents. He created us to be mentored by our own kind. We all start our physical and spiritual life as children, and children need the covering of parents:
When we are biologically young, we need our parents to teach us how to walk, talk, feed ourselves, bathe, and care for ourselves in every other way.
As we grow older, we need our parents to help us find our way through relationships, education choices, career choices, how to make a budget, etc.
Basically, our human parents are intended to be a PHYSICAL covering for us in every area while we are growing up.
Similarly, our spiritual parents are a covering for us in every area spiritually. They are like Father God with skin on:
They watch over us and look out for our best interests.
They see the treasure in us, even if nobody else does.
They speak into our lives, building us up and encouraging us to be all Christ made us to be.
They protect us, like a shepherd fiercely protects his sheep.
They pray for us, teach us, and love us.
They give us opportunities to practice what we're called to do, which forces us to grow. 🙂
True spiritual parents will even discipline us when we need it.
Father God is our heavenly, supernatural covering. He is with us all the time. He will always take care of you and me. But He also made you to need the spiritual covering of spiritual parents here on earth.
When you subject yourself to the authority of spiritual parents, giving them permission to speak into your life, love you, encourage you, and yes, even correct you, then you get that spiritual covering over your life. You get spiritual safety and protection. You will notice a tangible difference in your life, too.
You'll have someone praying for you. You'll see the answers to their prayers.
You'll have a role model and godly example. You'll see a pattern to follow in your life.
Their ceiling will become your floor. You will receive some skills, anointings, and relationships because your parents fought for and earned them–not because you did.
Things will were going wrong in your life will often start going right–just because God blesses your decision to get under authority and covering.
God engineered us to need protection and covering. The spiritual covering of a spiritual father (or spiritual parents) is where we get that protection in our walk with the Lord.
Do you have a spiritual covering? If not, do you want one? Please leave your comments below and tell me what you think.