School of the Prophets #1 (video class)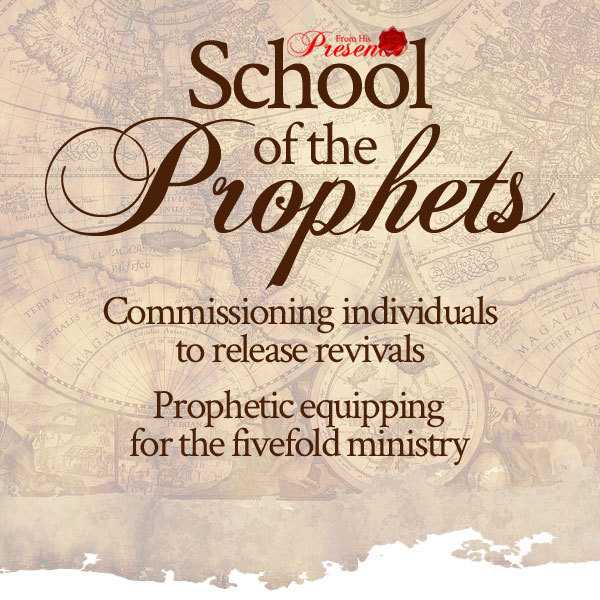 Are you called to ministry, but you need mentoring? If so, School of the Prophets is for you–and for anyone called to be an apostle, prophet, evangelist, pastor, or teacher.
This 4-hour ministry training (recorded video from our live event in January 2019) is about how YOU can identify and OPERATE in your ministry.
In this event, we discussed sticky things that few people talk about, like:
How to figure out to which of the five-fold ministries you are called;
When will you get a green light from God so you can DO what you're called to do? (Hint: You probably already have the green light, and you didn't even realize it.
How to know if your ministry should operate inside the church or outside of it;
How to get started in your ministry–even if nobody has invited you to do what you do in the local church;
How to build the teams you need;
How to preach and teach with power;

How to lead a church/revival/miracles service;
Ordination: Do you need it or do you not?
How to release the Spirit of Prophecy in your meetings;
Ministry friends–how to find them, and red flags to watch for;
How to fund your ministry;
How to know if you need a non-profit or not (USA readers);
How to set up a non-profit if you need one (USA readers);
Character keys God is looking for that make your ministry blessable;
and more!
Whether your DNA is that of an apostle, prophet, evangelist, teacher, or pastor, the same ministry principles apply for all. As you watch this video training, you will find answers to the tough questions you've been asking about how to start your ministry.
This product includes:
two downloadable, streamable videos totaling about 4 hours of training;
Jamie's class notes in PDF format, so you can follow along easily;
an Identifying Your Mission PDF worksheet, which Jamie walks you through in class; and
a character inventory PDF handout which you can use to make sure your life and ministry are blessable.
All items in this product are digital and instantly-downloadable. No physical products are included.
Cost: $139