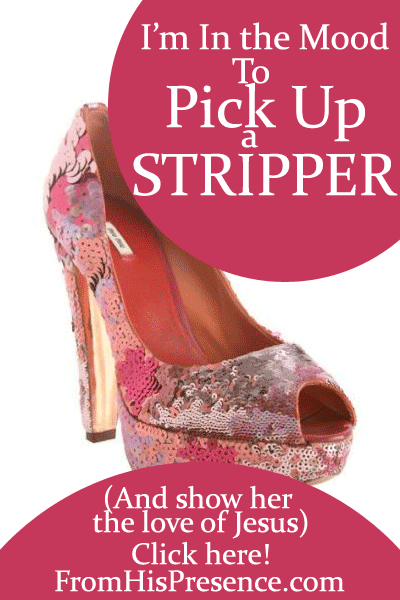 I'm in the mood to pick up a stripper.
Who are you to judge? Did you just get mad about what I said? You have no reason to be mad. By the time you get done reading this post, you're going to want to pick up a stripper too!
See, I've been reading a book by Todd and Erin Stevens called How To Pick Up a Stripper and Other Acts of Kindness: Serving People Just as They Are
 (affiliate link). Todd and Erin Stevens pastor Friendship Community Church in Nashville, Tennessee.
A few years ago, God spoke to Erin during a fast and told her to demonstrate God's love to people who are as far from the Kingdom as they can get. He told her to start taking food to strippers. [Read more…] about I'm In the Mood To Pick Up a Stripper