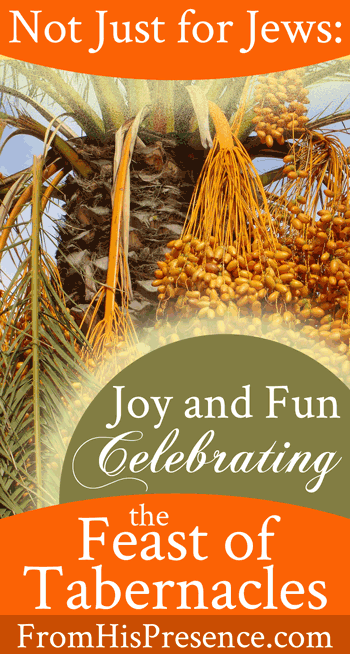 Note: The Feast of Tabernacles began at sundown on October 16. In response to a reader request, I asked my friend, Pastor Dan Brown, a current missionary with The Navigators and a former missionary to Israel, to teach us how we can draw closer to God through this amazing feast. Below is his story! I pray you'll be blessed as you read. – Jamie
Have you ever wondered if the Jewish feasts can be celebrated by Christians?
Or, have you wondered if these feasts–like the Feast of Tabernacles and Passover–even should be celebrated by Christians?
Starting 20 years or so ago, I started hearing about a few believers having a seder at their homes, and I wondered what that was all about. But it wasn't until about 6 years ago that I felt brave enough to check one out.
When I did, I loved it, and I learned some really interesting things about the Jewish heritage that you and I have as Christians–things that I had never known.
A year or so later, my wife and I moved to Jerusalem to serve with a Christian ministry there. While we lived in Israel, boy, did we get an education about the Jewish feasts!
[Read more…] about Not Just for Jews: Joy and Fun Celebrating the Feast of Tabernacles