The Anointing to Clean Up Messes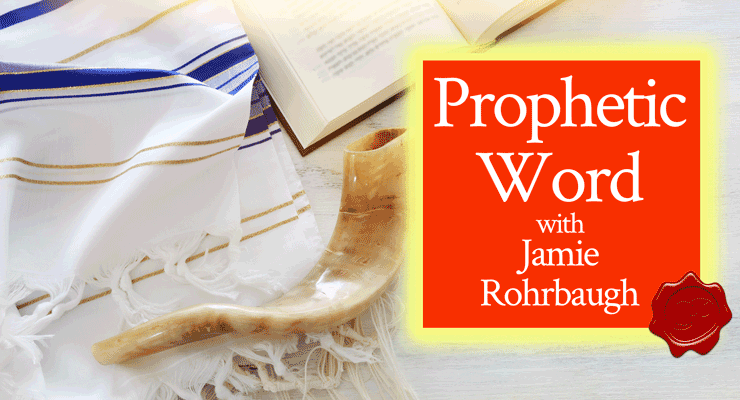 Last week, I heard the Lord give me advance warning that, THIS week, He would be pouring out the anointing to clean up messes.
As soon as I heard this, I felt the Lord brooding over it with a deep compulsion and travail.
I wondered why He was telling me this in advance, and He spoke to my heart that:
1) He was giving us time to pray and prepare; and
2) We would need to pray our way through this, because some of the messes we need to clean up have been intimidating us for so long.
I sent this info out by email in a prophetic bulletin (sign up for free email updates here if you haven't already done so), letting you know that I plan to fast and pray over this word–as well as to sow a seed, which I did. You may want to join me in these things if you feel led to do so.
(Even fasting and praying one meal a day makes a big difference as long as your heart is right before God. And, sowing a seed–and naming your seed when you sow it–tells the Lord you believe/receive the word, PLUS it gets you "skin in the game" in the word–investing you fully in it, which is helpful and necessary if you want to see progress and change. Sowing a seed is also a way to thank Him in advance for keeping His Word to help you in this area. Click here if you'd like to sow a seed into this word.)
Today, I asked the Lord to tell me more about this anointing to clean up messes, and here is what He said:
"I am giving you the anointing to clean up messes. The anointing came on you a few days ago, and it will continue.
Clean up messes while the anointing is fresh. Do it now. My anointing in this area is not to do things for you; it is to help you do things you have been needing to do for a long time.
The spirit of intimidation has been working against you, telling you that things are too hard. But, I say to you today that it is not too hard. Really, the enemy's attack of intimidation should be a sign to you that My help and My grace are sufficient for you; for the enemy wants to keep you from My grace and that is why he intimidates you.
But My help is here for you to clean up messes.
I will work with you and through you to do this. And although the anointing will continue after this week, I will tell you that THIS WEEK is a kairos time to clean up the messes that have been piling up, intimidating you, and frightening you.
Do not be afraid. Fear is not from Me. I am with you always, to keep you and to comfort you.
Look all around you and see; your future is gathering to you.
Your destiny is happening right now. It is no longer in the distant future; it is in the now. But how can you move forward with the messes of the past clinging to you?
Behold, I make all things new.
In order for Me to make all things new, you must cooperate with Me. You must allow the baggage of the past to literally be placed in the trash can.
This is why I need you to declutter right now. The things of the past are old and tired. To move forward, even the things you thought you would fix or repair have to go. Even the things you have kept because of their symbolism, in some cases, will need to go.
It's not that fixing and repairing isn't good. It's not that good and holy symbolism isn't nice. But, My child, I need you to be agile. I need you to be quick and streamlined and focused. All the mess around you, in whatever area, gets in your way and bogs you down.
I have been telling you that I am doing a quick work, and I am. That's why the mess must go.
The work that I am doing will make your head spin. The speed of the work will be intense. You will need an uncluttered mind (filled only with My Word, and not with strife or stress), an uncluttered home, and an uncluttered soul and spirit (focused only on Me) in order to advance with Me.
You have no idea how important this is to your quality of life.
The stress you have been under affects everything. Decluttering and cleaning up messes this week will make way for My Spirit to move in your heart, mind, spirit, and life in ways you have only been dreaming of–AND MORE.
This week is a kairos, opportune time.
I will always help you with whatever you need to do, but THIS WEEK is the week I have chosen for you to get these hindrances and obstacles out of your life. Notice that I said "for YOU to get" … meaning, you must do this yourself, with My help of course. This is going to take gumption on your part, but if you will simply surrender to My anointing, My Spirit will help you. He is waiting for you right now, I say; even now.
Do everything you can this week to clean up messes. Do not hold on to things.
I know you have been holding on to some things for sentimental reasons, but again I say: where you are going, there is no time for junk. Keep the things I tell you to keep, and throw away everything else. Do the things I tell you to do, and don't do anything else. Walk the way I ask you to walk, and don't go anywhere else.
What you do this week could change your life.
However, it's up to you. Will you cooperate with My Spirit? Will you allow Me to help you? Will you trust Me to give you grace to overcome the things that have been intimidating you?
It's up to you; but I promise you that I will be with you if you will but go. Go and do. Go and handle those things I have asked you to handle. Throw dynamite in your log-jam; go all-in and all-out. Clean up the messes that I am asking you to clean, and you'll be glad you did.
Love, Papa."
Deep breath.
Does this word about the anointing to clean up messes speak to your heart? If so, pray this with me:
"Father God, in Jesus' name, I choose to surrender to Your help and Your Spirit and Your Word. Please help me to clean up messes this week; I choose to cooperate with Your anointing. Let it be to me, on earth and in my life, just as it is in Heaven. Let my life resemble Heaven more every moment this week, and give me grace to declutter, to let go, and to clean up everything you have asked me to clean up. Thank You, Abba Father. In Jesus' name, amen."
If this word from the Lord spoke directly to you, please leave a comment below.