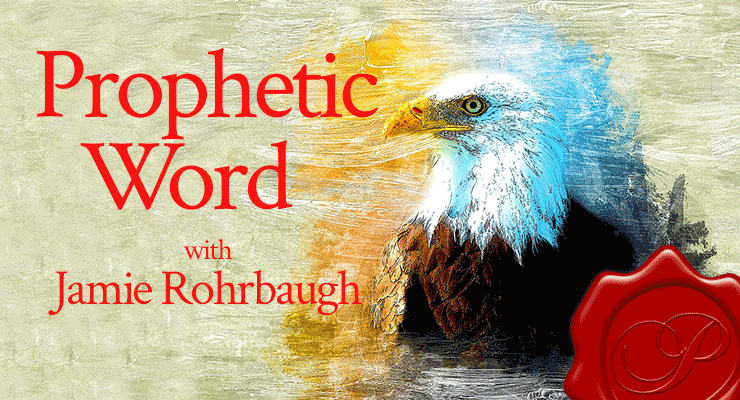 I have been sensing the burden of the Lord about today's word for quite some time, but I haven't wanted to write it. However, the Lord has hedged me in and won't let me write anything else at this point. So, I'm going to write what I believe the Lord is saying and wants you to know.
He who has ears, let him hear. She who has ears, let her hear.
The Lord has shown me that many people are contending for breakthrough, but are not paying attention to common sense. His people are looking to the sky for help, but the Lord states to look at His Word for help.
"But I am looking to His Word for help," you may say. Nevertheless, I believe the Lord wants you to know that many of you are only looking at part of His Word. You're looking at the spiritual part; the faith part; the giving part. Those parts are important!
But you know what? There is more to God's Word than those parts.
God's Word also contains many practical instructions that solve every kind of problem.
Practical instructions like:
He who does not work, neither shall he eat.
Don't keep company with a mocker, a divisive person, or a fool.
Faith without works is dead.
And too many of God's people are looking to the heavens, waiting on God to come through for them, while God is looking to the earth, waiting for us to get to work.
I keep hearing the Lord say, "Your breakthrough is found in common sense."
And in many cases, common sense seems to be lacking in the Body of Christ today. We get all spiritual–and I'm all for that–but we forget that part of spirituality is walking in WISDOM, which is very practical indeed.
For example, I hear from people who are in debt and can't pay their bills–but they won't get a job. "No one wants to hire me," they say. "I'm too old, too inexperienced, too … (insert whatever here)."
I also hear from women all the time who are single and want to marry a godly man, but they won't stop sleeping with their unsaved boyfriend (hoping to use sex to "catch" him, or sometimes afraid of being lonely).
But those are lies and tricks from the devil.
The fact is that many Christians love the commandments of the Lord that require us only to believe.
We love the ideas of God doing things for us; of His working miracles on our behalf; of having faith and getting what we believe for. And, those are all valid things that we should exercise, enjoy, and believe in. God our Father is the giver of good and perfect gifts.
But …
We don't often love the commandments that require us to act, work, labor, and be diligent.
We don't love the commands to "be diligent to know the state of your flocks, and attend to your herds."
We don't want to do anything that would interrupt the schedule we prefer to have.
We don't love the commands to do things our flesh really doesn't want to do.
We don't want to do things that interrupt our precious comfort or ease of life.
We don't want to break off relationships that we know are unholy.
Here are the problems with that:
It's presumption–thinking that God is obligated to take care of us while we neglect His commands.
It's pride–thinking that the rest of God's Word does not apply to us.
It's arrogance–thinking that we can somehow get around the rules of God's Word, because, well, we're special and He loves us. (Which we are, and He does. But nobody gets to avoid God's Word and get blessed anyway.)
It's disobedience to a huge portion of the Word of God.
And the fact is, God will not bless our presumption.
God will not bless our arrogance. God will not bring breakthrough when we choose to only obey the portions of the Bible that require HIM to work, but then choose to ignore those portions of the Bible that require US to work and make decisions, even when they are hard decisions.
God is too good to enable our arrogance and disobedience.
So He humbles us and allows us to hunger …
… until He makes us know that man does not live by bread alone, but by EVERY word that proceeds from the mouth of God (Deuteronomy 8).
Every word.
All of them.
Even the ones that require us to work and make hard decisions.
Why am I talking about this today? Because I've been sensing the burden of the Lord for so many people:
People who can't pay their bills, but they don't want to get a job because it would interrupt their schedule.
People who need a job, but they won't apply for any job they consider to be "menial labor." Their family is going hungry, but only a "position" will do.
People who can't put food on the table, but they won't apply for food assistance or other governmental/charitable social services.
People who give, but won't balance their checkbook.
And so many other tough situations.
Beloved, if any of these things or other common-sense-type situations describe you, please know this:
You're trusting God and depending on Him. You may even be giving … and all of that is great.
But if you're not taking proactive and practical action to resolve your situation, you're out of the will of God because you're ignoring more than half of His Word.
Read the book of Proverbs for just one example of one location in the Bible that shows what God expects VERY CLEARLY. It's chock-full of explanation about the practical side of how blessing comes. For example:
Proverbs 10:4: "He who has a slack hand becomes poor, but the hand of the diligent makes rich."

Proverbs 10:16: "The labor of the righteous leads to life, the wages of the wicked to sin."

Proverbs 12:24: "The hand of the diligent will rule, but the lazy man will be put to forced labor."
These are just a very few Scriptures that talk about the diligence and labor of the righteous. The book of Proverbs alone is filled with dozens of verses like this, and some that are much more aggressive as well! And that's just one book of the Bible, talking about one topic! You can find many Scriptures about action that relate to ANY type of common-sense situation!
This is not a prophetic word of encouragement, where I listen to the Lord and tell you the amazing things He whispers that will lift you up.
Nevertheless, it is a very important word. It's a rhema word of wisdom containing my attempt at describing the burden and heartache of the Lord towards His people right now. And the word of wisdom always precedes the manifestation of miracles.
I believe your breakthrough is on the other side of your common sense.
If this word is for you, the problem has simply been that you've had your head in the clouds so much that you've forgotten half of God's Word. God's Word addresses both the spiritual side of discipleship AND the practical side–showing clearly what the Lord wants us to DO as we walk on the earth.
The Lord loves everything you are doing to obey and believe Him.
But, He can't release blessing until we are willing to live by EVERY word that proceeds from the mouth of God …
… even the words that interrupt our schedule.
Even the words that require us to make sacrifices.
Even the words that require us to go out and work at whatever our hands find to do, and then to do that with all our might.
May she or he who has ears to hear, hear.
I love you in the Lord, and I pray that Holy Spirit would help you take this word to heart if it applies to you.
Love in Christ,
Jamie Rohrbaugh