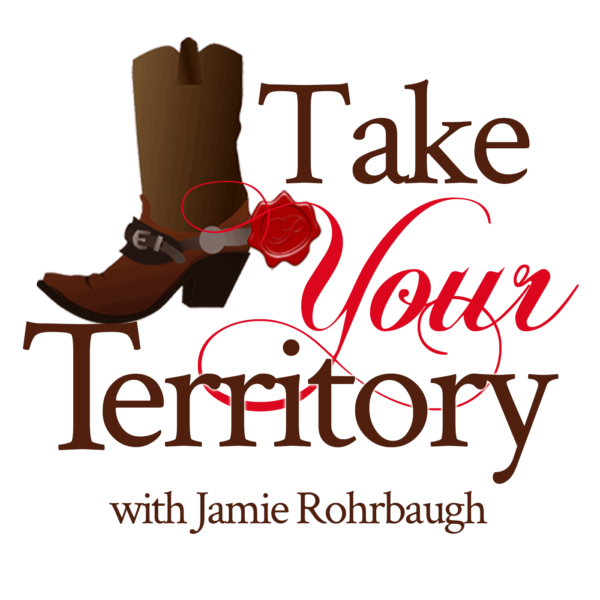 I am THRILLED to announce today that my new, FREE podcast, Take Your Territory with Jamie Rohrbaugh, has been released!
This is the podcast where I encourage YOU to go out and TAKE the destiny that belongs to you–in faith, in entrepreneurship, in finances, and in every other good thing!
I have recorded 13 episodes and the first 6 of them are available. My plan is to release one on each Monday and Wednesday, Lord willing!
Here's how to listen:
On an Apple device, go to your Podcasts app and type "Take Your Territory" or "Take Your Territory with Jamie Rohrbaugh" or even just type "Jamie Rohrbaugh" in the search box. It comes right up. Subscribe and download!
OR
Use the player below;

OR
Using your computer, you can listen directly at this link: https://territory.libsyn.com/
OR
On Spotify, you can listen here: http://territory.libsyn.com/spotify
I have also submitted the podcast to other streaming services, and will let you know other places you can listen as I receive various approvals from those services. I will also post a blog post for each one shortly.
Please listen and subscribe! And if this podcast blesses you, we sure would appreciate it if you'd 1) tell all your friends about this free encouragement and equipping and 2) give it a big old 5-star rating. 🙂
Beloved, this podcast represents a major investment of time and money from me and this ministry, and I'm giving you my best on these episodes. This is my personal gift to you. I hope you love it, and I pray the Lord will use it to inspire you, minister deeply to your soul, lift you up, and (most importantly) draw you closer to Jesus.
Many blessings to you in the Lord. I love you so much. Thank you for being part of this community.
Love in Christ,
Jamie Rohrbaugh
FromHisPresence.com and OverNotUnder.com