16 Prophetic Words for You from Isaiah 42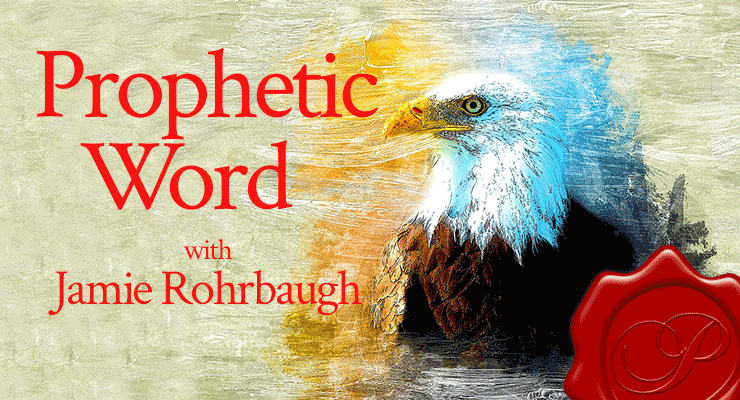 As I was reading Isaiah 42 recently, I heard the Lord speak 16 very short, one-sentence prophetic words for you. These words are tiny and short, but I (personally) feel that the Lord spoke them in short sentences so we could get the full impact of each right-to-the-point statement.
These words aren't mysterious. Anyone reading Isaiah 42:1-9 and seeking to understand and apply it would probably hear the Lord say the same thing.
However, the Lord told me to publish these very short words for you today because some people need this as confirmation. And if you need to know any of these things below, the Lord is emphasizing to you today:
He is with you. And yes, these words apply to you.
Before I list the 16 short prophetic words the Lord is saying to you TODAY, review Isaiah 42:1-9 below.
(And remember that you are hidden in Christ and Christ is alive in you; He is the only One alive in you. So, everything that Christ has belongs to you too, for you are crucified with Him and you no longer live; Jesus Christ now lives in you.)
Isaiah 42:1-9 says:
"Behold! My Servant whom I uphold, My Elect One in whom My soul delights! I have put My Spirit upon Him; He will bring forth justice to the Gentiles.

He will not cry out, nor raise His voice, nor cause His voice to be heard in the street. A bruised reed He will not break, and smoking flax He will not quench; He will bring forth justice for truth.

He will not fail nor be discouraged, till He has established justice in the earth; and the coastlands shall wait for His law."

Thus says God the Lord, Who created the heavens and stretched them out, Who spread forth the earth and that which comes from it, Who gives breath to the people on it, and spirit to those who walk on it:

"I, the Lord, have called You in righteousness, and will hold Your hand; I will keep You and give You as a covenant to the people, as a light to the Gentiles, to open blind eyes, to bring out prisoners from the prison, those who sit in darkness from the prison house.

I am the Lord, that is My name; and My glory I will not give to another, nor My praise to carved images.

Behold, the former things have come to pass, and new things I declare; before they spring forth I tell you of them" (Isaiah 42:1-9 NKJV).
And here are the 16 short prophetic words for you from this passage:
The Lord says:
"I uphold you."
"I delight in you."
"My Spirit is in you."
"I will use you."
"I will keep you from failing."
"I will encourage you."
"I give you breath."
"I give you spirit and life."
"I have called you in righteousness."
"I am holding your hand RIGHT NOW."
"Nations belong to you."
"You will open the eyes of the blind."
"You will bring prisoners out of prison."
"You will bring people out of darkness into My marvelous light."
"I will get all the glory and all the praise."
"I tell you these new things now."
Again, these words aren't complicated–but I did hear the Lord command me specifically to release them to you TODAY.
If you needed to hear one or more of these words RIGHT NOW, please leave a comment below!
Love,
Jamie