21 Days of Breakthrough Prayer, Day 5: The Driving Force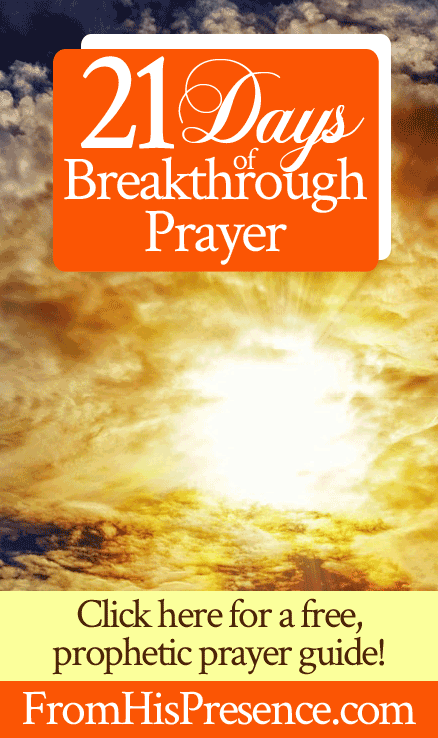 Welcome back to 21 Days of Breakthrough Prayer! This simple series will provide you with Scriptures to pray into for 21 days, asking the Lord for your breakthrough.
Today, we are asking Father God to release the driving force called "grace" into your life, and to do for you by His grace what you could never do by your own labor.
A couple of notes before we begin:
This is a very simple series; I am not expounding on each Scripture very much, except through a bullet-point list to share some prayer pointers. I also am not writing out sample prayers, as I believe the Lord wants you to exercise your prayer muscles and make these Scriptures your own vocabulary for prayer.
But, even though it's a simple series, I believe it's a POWERFUL one … and I want to hear your testimonies as the Lord answers your prayers, okay?
See the 21 Days of Breakthrough Prayer series table of contents here.
Without further ado, here's Day 5 of 21 Days of Breakthrough Prayer:
The Scripture verse of the day is 2 Corinthians 12:9, which says:
And He said to me, 'My grace is sufficient for you, for My strength is made perfect in weakness.' Therefore most gladly I will rather boast in my infirmities, that the power of Christ may rest upon me" (2 Corinthians 12:9).
Pray along these points:
Thank Father God for His grace, by which you are saved.
Thank Him that your salvation was a free gift that cost Jesus everything, but which you received freely.
Thank Him for His active grace in your life that helps you every day, even when you don't notice it.
Remind Him again that His Word says His grace is sufficient for you, for His strength is made perfect in weakness.
Tell Father God about the situation with which you need help. Don't cross over into self-pity; just tell Him what's on your heart. (Yes, He already knows; but He wants to talk with you about it, so tell Him anyway.)
Confess to the Lord that you are weak in your own strength; that without Him you can do nothing.
Point out to the Lord that His Word doesn't say "My grace plus your work are sufficient." It says "MY GRACE IS SUFFICIENT;" in other words, His grace is able to meet the totality of your needs, all by itself.
Confess your total inadequacy without Him–but then confess your total completeness IN CHRIST.
Ask Father God to pour His grace out on your life. Ask Him to let His grace be the driving force that propels everything in your life.
Ask Him to make His grace tangible in your life today–as tangible assistance, tangible guidance, tangible help.
Ask Father God to do for you by His grace and power what you could never do by your work. Ask Him to do things for you and work miracles that only He can do, simply by His grace–things beyond what you could ever strive or labor for.
Ask Him to manifest miracles in your life, starting today, through the driving force of His grace.
Ask Him to help you notice His answers to your prayers!
Then thank Him for all of the above!
That's our breakthrough prayer for day 5!
Remember to use the verse itself as your vocabulary for prayer. Doing so will not only help you pray the most effective prayers it's possible to pray, but it will also help you hide God's Word in your heart, that you might not sin against Him (Psalm 119:11).
Did you pray this Scripture with me today? Or, do you have a testimony to share about how God has answered this prayer? If so, please leave a comment below! I'd love to hear what Papa is saying to you!