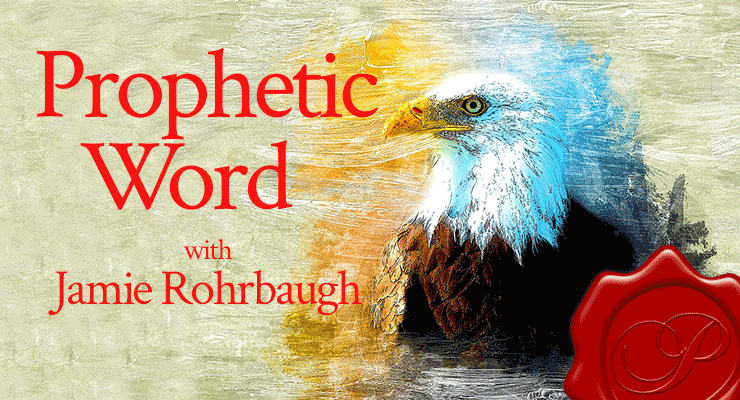 Beloved, I have 3 urgent prophetic bulletins that I felt led to share with you today.
They are:
1. Great economic opportunity is coming your way. Prepare now.
I have felt for several months that tremendous economic opportunity is coming to God's people, specifically in the area of real estate and investments.
I am not an investment advisor, and I am not giving professional advice. But the Lord has told me to prepare my house and get ready to sell it, because when He dumps an opportunity in our lap, we will HAVE to have ALREADY been prepared in order to move on it. If the Lord has been telling you the same thing, you need to listen.
I sense in the Spirit that some of you are going to see the Lord answer your prayers and provide BETTER for you than you ever could have provided for yourselves. It will be a sudden thing, and it will be in agreement with His Word and will not require you to go into additional debt. BUT, you will only be able to take advantage of the opportunity He presents you if you are already prepared.
2. Declutter and minimize the things that weigh you down.
Again, to prepare for the opportunities that I believe are coming your way, let the Lord guide you to get rid of STUFF. Many of us in the Body of Christ have been holding onto physical objects that we do not need; things that collect dust and weigh us down.
Let the Lord help you streamline your life right now by voluntarily removing physical objects that get in your way, collect dust, and take up space in your thoughts and in your physical field of vision. Give Holy Spirit a peaceful space in which to work by ELIMINATING UNNECESSARY STUFF.
3. Implement a set of rules and structures for yourself that you choose, voluntarily, to follow without wavering.
Self-control is going to be a vital fruit of the Spirit in this hour. Many of you work better on structure and schedules, but you've gotten caught up in your resting and forgotten that resting and self-discipline are not mutually exclusive. Allow Holy Spirit to bear His fruit through you right now and every day, but know that it is EXTREMELY urgent right now that you submit to the fruit of the Spirit of self-control.
Many of you have felt like operating in love, joy, and peace is sufficient when it comes to the fruit of the Spirit. However, the Lord would say to you today that self-control is the root of all of it; without self-control, you cannot operate in the Kingdom of God nor receive the manifestation of His Kingdom promises, for all His promises are conditional.
Self-control bends the will to yield to the Father in all areas, and without it we cannot obey God. Petition the Lord to bear His fruit of self-control in you today.
If the Lord is speaking to you today in any of these areas, please leave a comment below and let me know! I love to hear what the Lord is doing in YOU!