Day 11: Healing from Grief and Sorrow
Welcome to 21 Days of Hope and Healing!
This series is a very simple sequence of Bible verses and prayer points you can pray to walk through a 21-day period of rest, refreshing, detoxing from stress, and receiving spiritual replenishment.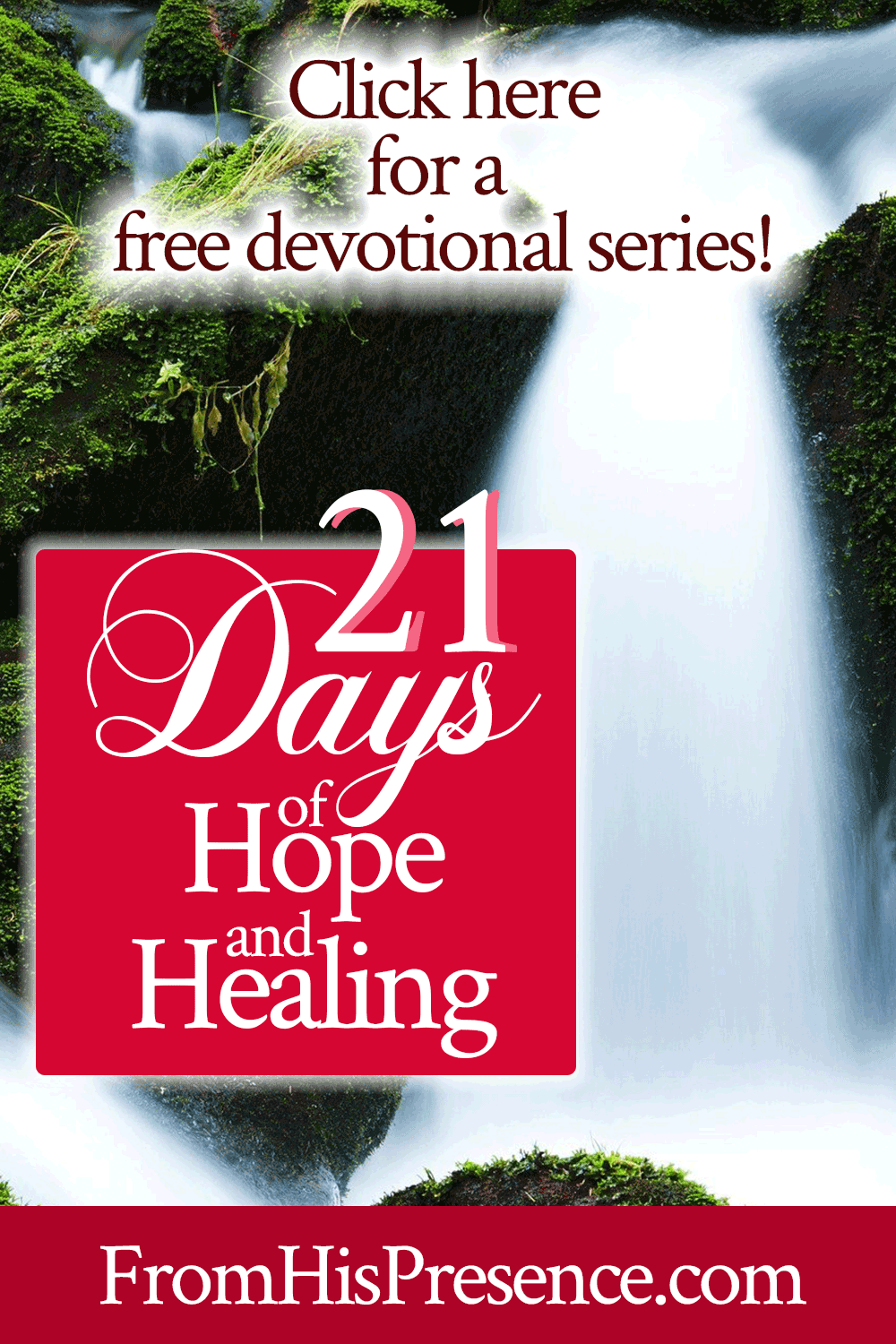 Each day in this series has only two parts: one verse to read and a set of very simple, bullet-point prayer suggestions you can pray through from that verse to ask the Lord to heal and refresh you.
This series is designed to help you pray for hope and healing in your body, soul, and spirit. All three are equally important!
Here's Day 11 of Hope and Healing:
Meditate on this Bible passage:
Isaiah 53:3: "He is despised and rejected by men, a Man of sorrows and acquainted with grief. And we hid, as it were, our faces from Him; He was despised, and we did not esteem Him."
And pray this over your grief and sorrow:
Thank Jesus for being willing to come to earth as a man and acquaint Himself with sorrow and grief on your behalf.
Thank Him for being willing to face the pain of rejection.
Confess to Him any hurt in your heart that comes from being rejected.
Confess your faith in Him that He bore all your sorrows and griefs so that you could be comforted.
Ask Jesus, Father, and Holy Spirit to comfort you in your affliction.
Ask Father to help you forgive those who have hurt you, just as Jesus forgave those who murdered Him on the cross.
Speak out loud in prayer that you give Jesus your sorrows, pains, griefs, and rejection.
Speak out loud to Him that you receive His soul, His comfort, His life, His healing into your mind, emotions, body, soul, and spirit.
Thank Him for bearing your troubles, griefs, and sorrows all the way to the cross.
Thank You for the resurrection life He purchased for you with His life, death, and resurrection.
Ask Him to fill you with His Spirit, His power, and His resurrection life anew and afresh today.
Related: Rest In God, Reach Your Destiny FREE blog series
As a reminder, always pray in every way the Lord leads you. Holy Spirit is your intercessor (Romans 8), and He will help you pray just exactly the way HE wants you to.
So use your own words; ask Holy Spirit to help you; and simply receive from Him as He prays through you the heart of the Father!
See you tomorrow for Day 12!