Day 21: The Joy of the Lord
Welcome back to 21 Days of Hope and Healing!
This series is a very simple sequence of Bible verses and prayer points you can pray to walk through a 21-day period of rest, refreshing, detoxing from stress, and receiving spiritual replenishment.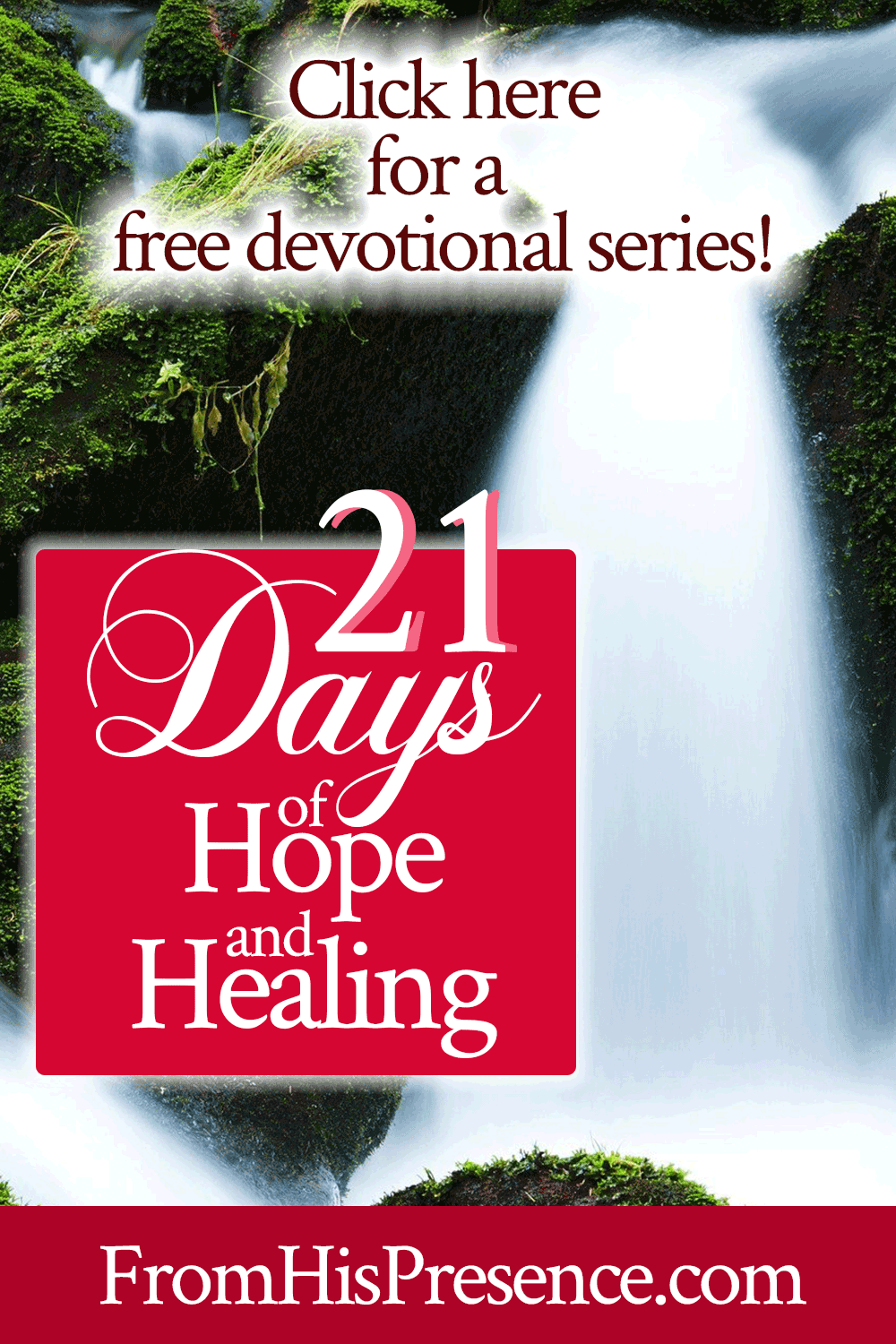 Each day in this series has only two parts: one verse to read and a set of very simple, bullet-point prayer suggestions you can pray through from that verse to ask the Lord to heal and refresh you.
This series is designed to help you pray for hope and healing in your body, soul, and spirit. All three are equally important!
Here's Day 21 of Hope and Healing:
Meditate on this Bible passage:
Nehemiah 8:10: "Then he said to them, 'Go your way, eat the fat, drink the sweet, and send portions to those for whom nothing is prepared; for this day is holy to our Lord. Do not sorrow, for the joy of the Lord is your strength.'"
Pray this:
Thank the Lord for the rest, comfort, replenishment, and reassurance He has given you lately (and always gives).
Praise Him for being your comfort, your plenty, and your refreshment.
Praise Him for being an abundant, indulgent, good, gracious, kind, and generous Heavenly Father who loves to shower you with good things and fill your life with joy and celebration.
Thank Him for His joy and ask Him to fill you up again with His joy.
Thank Him for giving you His strength today, for the joy of the Lord is your strength.
Ask Him to help you concentrate on His presence every day, for in the presence of God is fullness of joy.
Ask Him to help you abide in Jesus.
Thank Him that He is with you always, even to the end of the world.
Thank Him that He will never leave you nor forsake you.
Thank Him for the fruit of the Spirit of joy.
Invite Holy Spirit to bear more of His fruit in your life than ever before, especially the fruit of joy.
As a reminder, always pray in every way the Lord leads you. Holy Spirit is your intercessor (Romans 8), and He will help you pray just exactly the way HE wants you to.
So use your own words; ask Holy Spirit to help you; and simply receive from Him as He prays through you the heart of the Father!
Beloved, thank you so much for participating in this series, 21 Days of Hope and Healing! If you would like to go back over any of the days, click here for the Table of Contents showing all the posts in this 21 Days of Hope and Healing series.
Remember, you are the healed AND REFRESHED of the Lord! BE FILLED with the joy of the Lord today!