Do Not Limit the Holy One of Israel!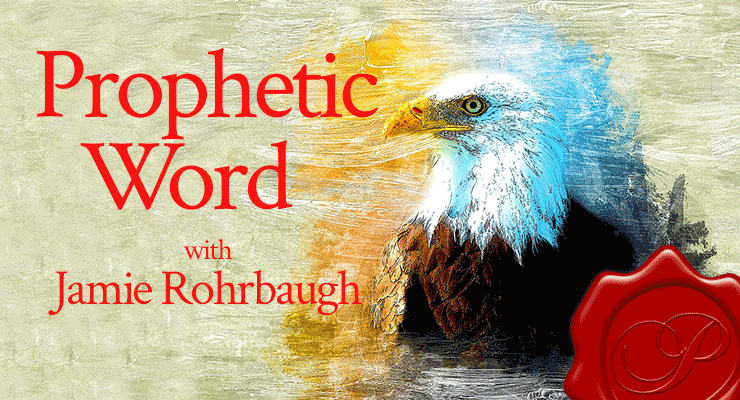 Hey beloveds,
The Lord woke me up around 2 AM this morning and began dealing with me about a Scripture verse out of Psalm 78. I'm ALLL freaked out about it, and wanted to pass it on!
The passage says this:
"How often they provoked Him in the wilderness, and grieved Him in the desert! Yes, again and again they tempted God, and limited the Holy One of Israel.

They did not remember His power: the day when He redeemed them from the enemy …" (Psalm 78:40-42 NKJV).
If you read the first part of the chapter–and I highly encourage you to do so–you'll find an odd passage where the Lord says it angered Him that the Israelites questioned whether or not He could give them their favorite food to eat. Their doubt and unbelief provoked Him so much that, even though He did give them the food they asked for, while it was still in their mouths He struck them.
Then, in verses 40-41 above, He says that they LIMITED HIM and did not remember His power.
Wow.
Why is this important? Because we believe for too little.
I know I have been limiting God, and I suspect you have too. As an example, here are some ways the Lord showed me I have been limiting Him:
I believe God for other people's paid-for houses–and even for paid-for churches–all day long. But, when it comes to my house, do I ask Him to just pay off my house? Not usually. I usually ask Him to provide extra principal for us to pay down on our house every month instead. In essence, then, I am limiting His power by not expecting enough. There's a big difference between "Lord, do an amazing miracle for me" vs. "Lord, help me to do it myself over a long period of time."
Also, my family needs a new vehicle. I know what I want–a 2019 Toyota Highlander, red, with 8-passenger seating and all the options. But do I ask the Lord to provide it? Only rarely. Usually, I ask Him to help me save the money towards its purchase.
Again, that's a big difference.
Another example: I ask the Lord for favor in the things around me. But do I ask Him to surprise me with favor in areas that I can't see? Do I believe Him to do things I couldn't have imagined? Yes, but I don't put nearly as much effort into praying for those things every day as I should.
In all these areas, by my failure to really go after the great and the mighty things of God–the wild, the crazy, the outrageous, the ridiculous miracles–I am actually limiting His power.
Like anyone, my faith waxes and wanes in this area.
When I'm all fired up because I've studied a particular passage, or because the Lord has spoken a specific prophetic word to me about something, it's easy to keep the expectation of miracles front-and-center in my mind and spirit.
However, when the tedium of life takes over my attention, I often forget, just like you probably do also. sometimes we just put out fires or survive from day to day.
But you know what? There's nothing Biblical about just putting out fires every day.
Jesus said in Matthew 11:12:
"And from the days of John the Baptist until now the kingdom of heaven suffers violence, and the violent take it by force" (Matthew 11:12).
Even though I forget to be aggressive in believing God sometimes, there's nothing Biblical about forgetting. Jesus said that we need to be violent and take His Kingdom by force.
I think we need to remind one another of this pretty often.
It's really easy to forget to have violent faith amid the humdrum activities of daily life. But you know what? I don't want to ever forget. And the only way to accomplish "never forgetting" is if we ALL stir one another up. That's what the Body is for: iron sharpening iron. All of us standing shoulder-to-shoulder and advancing the cause of Christ.
I want my faith for God's BIG, unlimited power to move in my life to only increase and never wane; don't you?
If so, let's stir one another up.
Remind your friends of this often. Study the Scriptures about God's unlimited power in your life. Make a list of the areas in which you've been limiting His power, whether on purpose or by accident. (Remember to stay within the bounds of His Word when considering what to put on that list, however.)
We need to never forget what the Lord has done for us–and never stop pressing into asking Him to do MORE. We should always have a grateful heart and bless Him for everything He is and everything He has done. But on top of that, we also need to believe His Word that says He wants us to ask and keep on asking.
God is looking for people, places, and ways in which He can display His glory on the earth.
That means He wants YOU to be His vessel. Will you? Will you cease limiting His power and let Him flagrantly display His majesty in you, His willing vessel?
Leave a comment below if you will!