"And She Kept These Things" Prophetic Pregnancy Art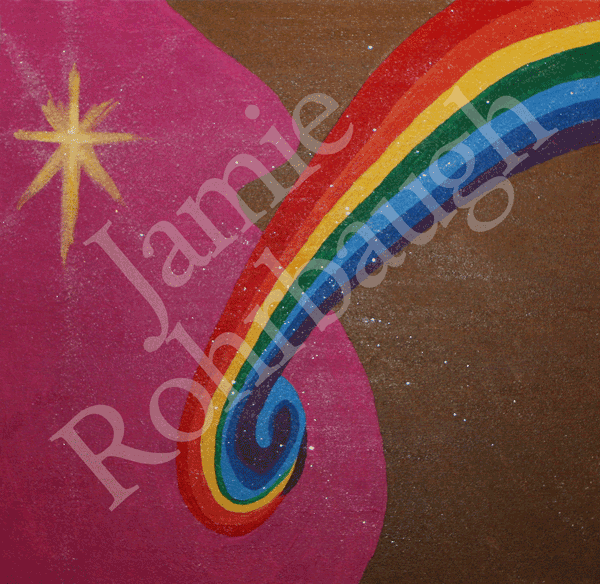 The Holy Spirit led me to make this prophetic art painting for a woman out there who is believing God for a baby, as I did (the baby I hold in my arms every day now). 🙂 It could also be for a woman who is believing God for the birthing of a dream she holds in her heart.
This prophetic pregnancy art painting is called "And She Kept These Things."
It is from Luke 2:19: "But Mary kept all these things, and pondered them in her heart." The rainbow represents the covenant promise of God. The star in the woman's heart shines forth as she clings to Papa's promise in faith.
Second Corinthians 1:20 tells us, "For all the promises of God in Him are Yes, and in Him Amen, to the glory of God through us." If God has promised you something–whether it's a baby, or some other dream you hold in your heart–God will bring it to pass.
I feel led to sell this painting to be a blessing to someone else, and to help pay the costs of this blog. The original painting is acrylic and Diamond Dust on canvas. I added a side view below, so you can see the Diamond Dust better.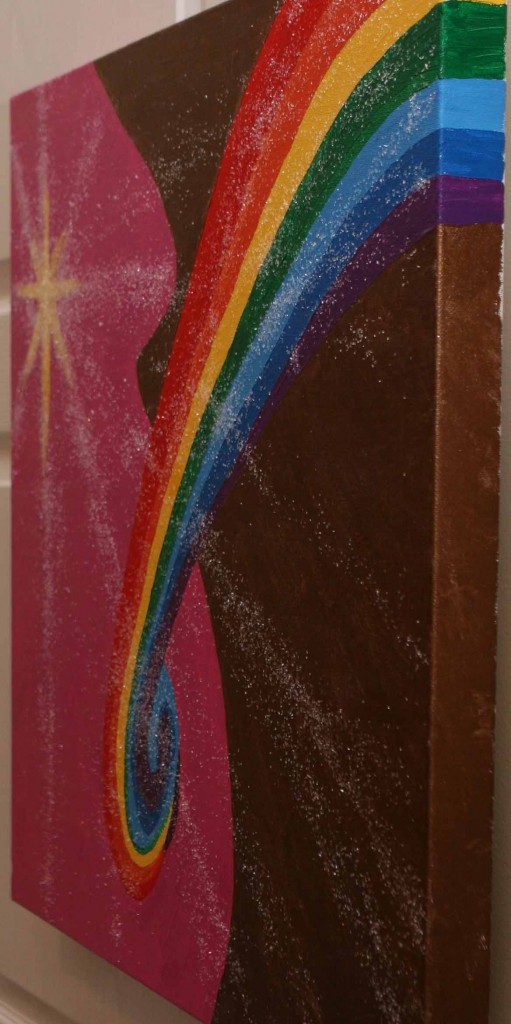 Price: $10 for one-time use of a digital file you can use as computer wallpaper or print as a photo. $2,000 for the original canvas. It is gallery-wrapped, no frame needed. Size: approx. 2′ square.
Please contact me at jamie at fromhispresence dot com if you would like to help support this blog by purchasing the original canvas.
Note: This painting is copyrighted. It's stealing to copy, paste, save, or use the image unless you have purchased it from me… so please don't do it. Thanks for understanding. 🙂