Prophetic Word: "You Are Earning Your Promotion," Says the Lord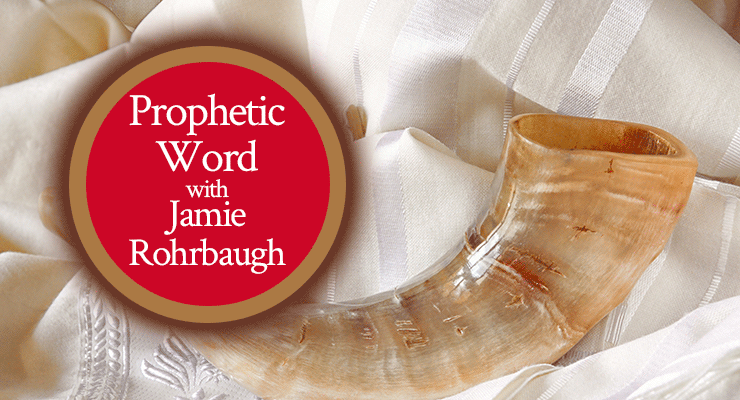 In the Spirit, I saw many people taking a sudden interest in things they had long been putting off and avoiding. Things were coming together quickly and easily for them for the first time, and their hearts were fully invested in what they were doing.
I also saw in the Spirit that the Lord was providing for everything they needed.
Old obstacles, some of them over fourteen years old, suddenly fell away. Conflicts were nonexistent. Peace and anointing reigned as they took the proverbial reins of various projects and work assignments.
And I heard the Lord say:
"You are earning your promotion!"
He continued by saying:
"You have long been doing your best, but you have been intimidated by projects that seemed too great for you. You have been putting things off and putting things off, making them bigger in your own head than they ever were in reality.
But suddenly, My Spirit of craftsmanship settled upon you and undid the work of the enemy. All of a sudden, you found yourself ABLE–and more than that, well able to do what you needed to do.
It is My Spirit who has done this for you, and it is a permanent change," says the Lord.
"Now that you have invested your heart, you will not be able to go backward. You have tasted and have seen My goodness at work in your life, obliterating obstacles and making a way for you where you were too overwhelmed before.
Your stewardship is pleasing to Me," the Lord said. "I have been waiting a long time for the time to be right to speak with you about this. The time has not been right before; there were other things that required My attention in your life, and it would have been too much for you to deal with it all at that time.
But now, you have done so much work that I can take you where you have been praying to go all these years. And the changes you are making are part of the last step toward your promotion!"
"I have heard your cry," the Lord says.
I have seen the longings in your heart. I have felt your tears fall upon My lap as you wept for so many nights. I have seen the pain you have endured, and through it all you stayed strong.
That season is over, My child. You have confronted many issues and brought them out into the open, where they belong. You will continue to work on these things, as you should; but know that the hardest part is over.
Never forget that I am light and do not dwell in darkness.
I cannot move in a thing when you refuse to admit that you need help; when you refuse to let Me access it. For a long time, you refused to acknowledge your true need, thinking somehow that your denial was holier than admitting the truth. But, it was not. Remember that I am the Truth, so only truth represents Me well.
You thought the two whirlwinds in your life were unrelated, but actually healing the one brought healing to the other as well.
Visible things always reflect the invisible. It is a principle of My Kingdom that you would do well to learn. The outside always reflects the inside, both literally and symbolically. So when I healed one, healing was reflected in the other as well. When I brought order to the inside, that order began to reflect on the outside.
You have no idea what I have for you, but your stewardship is making you ready.
Never forget that everything is Mine. Everything was made for and by Me, and without Me nothing was made. This means that I control the destiny of those who walk with Me; the steps of a good person are ordered by the Lord (Psalm 37:23).
And because everything belongs to Me, nothing is impossible and all things are possible. Because everything is Mine, I order it and bestow it where I choose. I am the One who lifts one up and brings another down; I am He who promotes you.
Your stewardship was a necessary part of your journey.
I need you to practice it awhile, forming new habits that will never leave you, but I want you to know this:
You are going to be dynamite.
My child, My son, My daughter, you are amazing and I adore you. I have made you for Myself, to be My own chosen one–My own purchased possession.
You are My inheritance and My portion. So, believe Me when I tell you that I know your DNA better than you know it. As My child, you carry My DNA, and no one knows Me except for I Myself.
And since I am the only One who knows My own DNA, I am the only Person who knows your DNA, too!
Why else do you think I will be giving you a new name, which I Myself have named–a name that no one knows except for Me? (Revelation 2:17) It is because I, and only I, know you–and My child I will not share with another.
My thoughts about you are pure and righteous, and I will not tolerate any thoughts but My own thoughts to be in you. Believe what I say about you; I am the only One who knows!
That said, I reiterate: You are going to be dynamite!
I have more in store for you than you can ask or think. I have amazing things that I want to do for you; places I want to take you; anointings you can't even imagine yet! The best part of all is that I am going to get you there! Believe Me; believe that I am for you; and believe that I can and will help you!
People will see you and marvel.
They will see Me and wonder in awe at what I have done through you and for you. You have already seen this happen to some extent, but it is going to happen more. And on this journey, you will take others with you! You are only the beginning; what I will do through you has far-reaching consequences.
You have no idea who you are pulling with you," says the Lord.
People are watching you from afar, but you don't even know they are watching. Nevertheless, they are. That is because you are a changer, a pioneer; you have the DNA I gave you to break through, break out, and break into the destiny I have for you–and to bring others with you.
The breakthrough I am bringing you is for yourself first, because I love you. However, after that, it is for everyone.
One man can change a generation. One woman can change a generation, and one child can change a generation. Your circumstances are not too small to bring change!
Start in your prayer closet, but branch out from there. Do outside of your prayer closet what I have led you to do inside of it. Continue with the process of changing on the inside and reflecting it on the outside. Know that I am doing this for you because I love you, and know that your change is impacting your whole community and changing people you don't even know.
I love you, My child. You are right where I want you to be as long as you are walking in holiness.
You walk with Me, and I will keep you. I am your Father who loves you best and knows you best too. I am good, and you are the apple of My eye.
Love,
Your Abba Daddy God."
Beloved, if this word about earning your promotion hits home with you, please leave a comment below!