Use Encouraging Words To Build People Up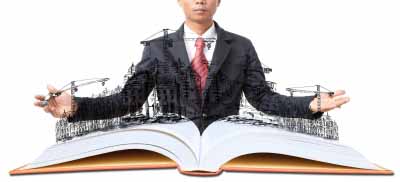 Have you ever had someone say something nice to you that you have remembered for years? I have. Encouraging words mean so much to me.
I often keep the nice notes that people send me, and when someone is sweet to me, I remember it for a long time. Encouraging words are like a warm, fuzzy blanket in winter. They warm your heart in a way that nothing else can.
On the other hand, when someone says something mean, it can be very hurtful. No matter who you are, words can cut. If you've ever had someone say something hurtful to you, and struggled to get over it, then you know exactly what I mean.
The Bible tells us that you and I have the power to make a permanent difference in someone's life with our words. Proverbs 18:21 says, "Death and life are in the power of the tongue, and those who love it will eat its fruit." 
So what does God want us to do with our words? It's simple. God always wants His kids to be built up, not cut down.
Have you ever heard someone talk about "prophecy"? "Prophecy" just means hearing God and saying what He says. Every Christian should be hearing God, and every Christian should be saying only what God says.
And since God is always speaking encouraging words to His kids, and building them up, we need to do the same thing.
First Corinthians 14:3 clearly tells us that the purpose of hearing God is to speak encouraging words to others. This verse says:
"On the other hand, he who prophesies speaks to men for their upbuilding and encouragement and consolation" (RSV).
Upbuilding, encouragement, and consolation! I love it, don't you? I don't know anybody who wouldn't sign up to get built up, encouraged, and consoled.
The problem is that some people forget that they are supposed to be building people up. They want to correct people instead.
And yet Jesus tells us specifically that it's the Holy Spirit's job to convict people of sin. John 16:8-11 says:
"And when He has come, He will convict the world of sin, and of righteousness, and of judgment: of sin, because they do not believe in Me; of righteousness, because I go to My Father and you see Me no more; of judgment, because the ruler of this world is judged."
That's very clear. Convicting people of sin is the Holy Spirit's job. It's not your job, and it's not my job. It's His job.
This is not to say that, if you are a leader, you can't correct someone to keep order in your organization. But there is a difference between correction:
"Next time, let's do that task like this, please."
and trying to convict someone:
"The Lord told me that you're not supposed to be wearing that. And at CHURCH no less!!!!!"
Gimme a break. (I think I could write an entire blog post on the "wearing that" comment above, and maybe I will in the future.) 🙂
My name is not Holy Spirit, Junior. I have messed up on this point more times than I want to admit. This is a tough lesson to learn, and sometimes it has to be learned more than once. 🙁 But the fact remains:
The purpose of prophecy is to hear encouraging words from God that will build people up. Our goal should always be to encourage; always to build up.
Not to correct or tear down.
So today, I want to challenge you. Would you begin to use your words to lift people up, instead of tearing them down? Would you focus on hearing encouraging words from God for others, and leave conviction of sin to the Holy Spirit?
Like me, you may not always get it perfect. However, you will progressively get better at it. And along the way, you will meet many people who need a positive word.
YOU can make a lasting difference–for good–in those people's lives.
What are your thoughts on this matter? I'd love to hear them. Please leave a comment below.
Image courtesy of khunaspix /FreeDigitalPhotos.net.