Bible Boot Camp: How Could Two People Ruin It For Everybody?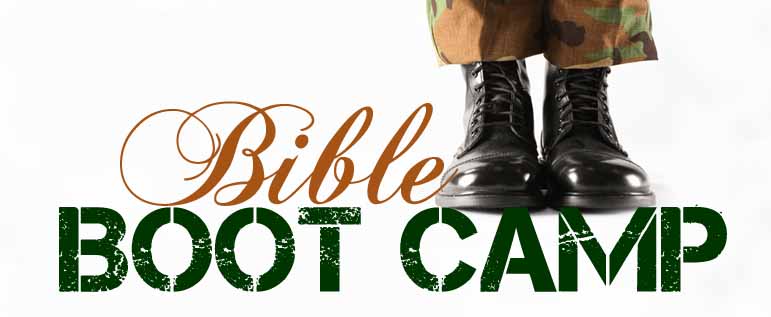 Have you ever wondered why two people–Adam and Eve–could sin and ruin it for everybody? In other words, why did Adam and Eve's choice turn all humans into sinners, even before they ever make it out of the womb?
It's crucial to understand the answer to this question if you want to be able to explain why we all need a Savior. So, today's Bible Boot Camp lesson will explain why all of Adam's children have fallen from perfection.
Ignorance was bliss:
Before Adam and Eve sinned, they were made in God's image. They were immortal, just like God. They were perfect, so there was no reason for them to be separated from God; no reason they should ever have to die. They knew nothing except God's presence, His perfection, and His love.
They were completely ignorant of sin, and life was Heaven on earth.
When it all went down…
When Adam and Eve sinned, everything changed. They had chosen self over God, and they could not undo their choice. They became sinful beings in their very nature. It was no longer in their nature to be perfect. It was only in their nature to be sinful.
Therefore, when these two sinful people reproduced and had children, their children were also sinful in nature. Two sinful people cannot produce perfect offspring; they can only produce what they themselves are. For example, two cats cannot reproduce and make a dog. God's creative decree was that everything would reproduce "according to its kind" (Genesis 1:24-25). Therefore, since we are all the literal, biological children of Adam and Eve, Adam and Eve's sin caused all humans to be sinners.
Sin became the family trait.
But Jesus is the solution!
Even though the sin of one man and one woman caused the whole race to fall into sin, we do have hope of returning to perfection and relationship with God.
How? The answer is in Jesus Christ.
God's Word says that, just as Adam took away the life of all humankind, Jesus Christ came to earth, lived a sinless life, died and rose again to take away the sin and death of all humankind (Romans 5:12-17).
Romans 5:18-19 explains it this way:
"Therefore, as through one man's offense judgment came to all men, resulting in condemnation, even so through one Man's righteous act the free gift came to all men, resulting in justification of life. For as by one man's disobedience many were made sinners, so also by one Man's obedience many will be made righteous."
So one man–Adam–brought sin and judgment on all men. But One Man–Jesus!–gave righteousness, perfection, and the Presence back to all men!
Cool, huh? Jesus, as the Second Adam, undid all the damage Adam brought on us. All we have to do is receive Jesus' gift!
Do you know Jesus? If not, wouldn't you like to return to what God intended for you: a perfect relationship with Him, so you can experience Heaven on earth? Click here to find out how you can receive a new life in Jesus today.