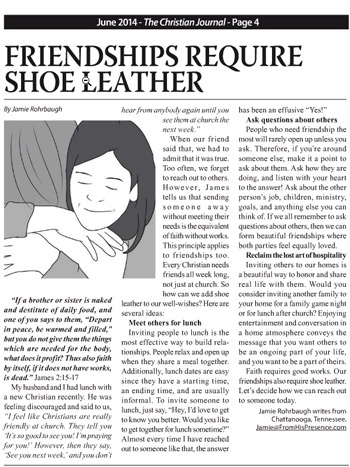 A friend of mine told my husband and I recently that it seems like Christians are really friendly on Sundays, but then leave you alone the rest of the week to do life by yourself. Eek. I have an article published in The Christian Journal this month that discusses 3 practical ways we can remedy that problem.
Click here to read "Friendships Require Shoe Leather" on The Christian Journal! It's on page 4, top left corner.
You'll get an email when new content is posted. You'll also receive my free, printable blessing cards and my ebook–The Presence Seeker's Creed–for free when you confirm!