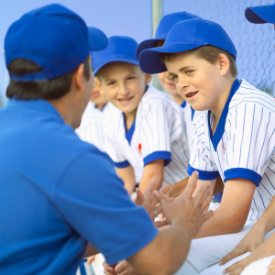 Some time ago, I was dealing with a really tough situation in my life that left me afraid concerned. It was a situation that I needed godly advice and pastoral covering to help me get through.
So I went to two of the pastors at my church that I felt led to talk to, and I told them about the situation. (I attend a megachurch, so I have a gazillion pastors to choose from.) I told them both what I felt they should know, based on their relationship to me and based on who they are. The way that worked out was that:
I gave Pastor A just the facts, so he could know what was going on with me and would be a spiritual covering for me.
I gave Pastor B the facts as well, for the same reasons, but I also talked with Pastor B about my personal feelings on the subject.
During my conversation with Pastor B, I let him know that I had also notified Pastor A of the situation. I told him that I had just given him the facts. However, I didn't have anything to hide, and I let Pastor B know that if he felt like Pastor A should know ALL the details–including my personal feelings on the subject–then he was more than welcome to share my conversation with Pastor A. (I just didn't feel that I needed to bother Pastor A with it at the time, but I didn't mind if he knew.)
Well, the next day, Pastor B let me know that he DID feel like Pastor A needed all the details I had shared (my own opinions and feelings etc, that I hadn't wanted to bother Pastor A with at first), and that he had called Pastor A up and filled him in. Then he told me they had discussed the situation fully, and they felt I was on the right course and was doing the right thing.
And you know what struck me about that situation?
My pastors talked about me behind my back. And I liked it.
I hear church people all the time saying that they don't want to talk with pastors, counselors, LifeGroup teachers, etc about their problems, because "they're going to talk about me." Frankly, that's a trap from the enemy to try to keep you isolated and away from the help you need. It's also a big load of hooey.
I don't know if the people you could talk with are going to talk about you or not. In my experience, pastors and counselors etc have great discretion and DO maintain confidentiality; they're required to.
But when my pastors talked about me behind my back, I was glad they did. I didn't feel betrayed. I didn't feel angry. I felt COVERED.
See, imagine you're a young, inexperienced Peyton Manning. You're just starting your high school football career. You want to succeed. You want to be awesome. You want to knock this game out of the park.
However, you know you can't do it alone. So what do you do? You get coaches to help you.
You have your father, Archie Manning, coach you. You might even get other, experienced quarterback coaches on your team. You get a weight trainer. You study the way brilliant quarterbacks from the past played the game. You assemble a team of experts to help you with your strategy, your accuracy, your muscle strength.
Those people are your team. They're your coaches and your fathers. They fight on your side, and they cover you.
In exactly the same way, your pastors, counselors, and LifeGroup teachers are your team. They're your spiritual fathers and coaches. They are each experts in their field. You need them.
You need their covering. You need their advice. You need their counsel and example. God placed you under their authority BECAUSE THEY HAVE SOMETHING YOU NEED.
That's why I was so glad my pastors talked about me behind my back. They are my first line of spiritual covering after my husband. They know God and have great wisdom. They have life experience I don't have. They love me (and even if they didn't know me, they would still love me because they are shepherds and they can't help themselves).
So when Pastor B told me he had talked about my situation with Pastor A, I was SO relieved.
It's true that they did conclude that I was walking through this thing correctly. However, that's not why I was so glad they had talked about me. I was glad they had talked about me because I KNEW they weren't just being nice. No, they were strategizing on my behalf. They were being my coaches. If I had messed something up, they would have told me so. If I was walking down the wrong path, they would have told me so. If they discerned impure motives in me, they would have told me so.
They talked about me because they are my pastors, my shepherds, my brothers, and a spiritual covering for me… and they were figuring out the best way to take care of me.
Do you have something going on in your life that you need help with?
Are you going through something awful that you haven't been willing to talk with your pastors, counselors, or LifeGroup teachers about yet? If so, I'd like to encourage you to take the plunge. Remember Peyton and Archie. It worked out pretty well with them, didn't it? And spiritually speaking, your situation can work out for your best too.
But you need spiritual covering. You need advice, coaching, wisdom, and counsel from those who are more experienced than you. You need to align yourself with the network of loving leaders under whose authority the Lord has placed you, and you need to let them help you.
It doesn't matter if they know your stuff. It doesn't even matter if they talk about you among themselves… and honestly, you should tell them they can. They love you, and they are your coaches, and they are trying to move heaven and earth to see you walk in God's best.
So please… stop hiding. Come into the light. There is freedom in transparency, and in aligning yourself with godly leaders and submitting to their authority.
What do you need to ask for your leaders' help with today?
You'll get an email when new content is posted. You'll also receive my free, printable blessing cards and my ebook–The Presence Seeker's Creed–for free when you confirm!