God Calls You First to Love People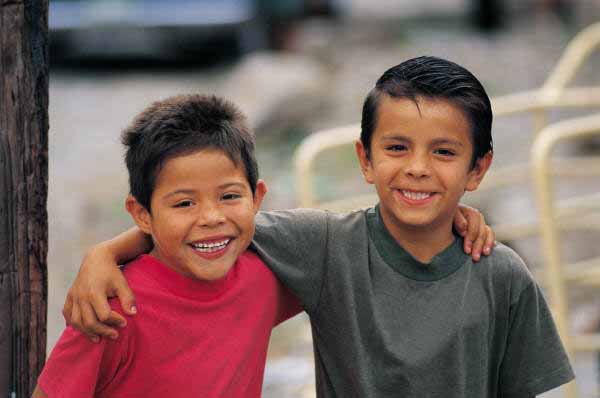 I love people.
I'm not a social butterfly, so when I don't mean that I love to constantly surround myself with people. That's not the case at all. I'm naturally an introvert, so I am most comfortable at home by myself, or with my husband, and with a good book.
But I love people. I love to share life with them. My heart goes out to them when they are hurting, and I share their joy when something great happens and they are blessed.
When they are sick, I want to see them healed. When they hurt, I want to make it better. When someone is sad, I want God to give me an encouraging word for them, so they feel God's love and He can make it all better. There's nothing better than that.
But Christians get the cart before the horse sometimes. All too often, we try to encourage or heal or touch people, but we forget to love them first.
In John 13:34-35, Jesus said to the disciples, "A new commandment I give to you, that you love one another; as I have loved you, that you also love one another. By this all will know that you are My disciples, if you have love for one another."
You can't minister to anybody unless they know first that you love them. They won't receive ministry from someone who doesn't love them.
Put yourself in that situation: If you can sense that somebody is inwardly critical of you, are you going to let them speak into your life? Uh, no. 🙁
But if a hurting person looks in your eyes and sees love there–and acceptance, and mercy, and hope, and "I'm still going to believe in you no matter what"–it makes all the difference in the world. They will receive what you have to say. You will have an open door to be the loving voice of the Father in their lives. They will be able to receive hope through your words and even your hug… IF YOU LOVE THEM.
The root problem:
The problem with the mainstream Christian mindset today is that it's still works-based. People teach, and are taught, that you must hand out X number of Gospel tracts. You must lead X number of people to the Lord each year. You must serve on a mission trip or go out on home visitations.
Then when you do those things–whether you are really called to it or not, whether you're effective in that ministry or not–it provides a sense of relief. It's like we can get out our little Christian Card and check off the box labeled, "Sharing Christ." We breathe a sigh of relief, wipe the sweat off our brow, and say, "Whew! So glad that's over."
But even if you shared Christ with someone, the reality might be that this person wasn't ready to hear the Gospel. Or maybe that person wasn't ready for that type of ministry. How do you know? Did you really follow Jesus, or were you doing a "good work" so you can check it off your Christian Card and not feel guilty anymore? And do you sense the same anxiety I do, even thinking about having to do all this Christian duty?
There is a better way. Sharing your faith is essential, but you don't have to strive. YOU can touch people effectively, with your own personality, your own gifts, and in the way God designed you. It will flow naturally when you do this one thing:
Love people. Love them, love them, love them, and love them some more.
Jesus was the Master at loving people. Matthew 9:36 tells us: "But when He saw the multitudes, He was moved with compassion for them, because they were weary and scattered, like sheep having no shepherd." Over and over in the Bible, and especially in the books of Matthew, Mark, Luke, and John, we see Jesus having compassion on people. Loving people. Binding up their wounds, healing them, and encouraging them.
Jesus loves everyone–even the unlovable. And by loving even the unlovable, He can save even the unsaveable.
I want to challenge you today. Do you want to touch people? Do you want to touch their hearts, encourage them, and lift them up? Do you want to make an eternal difference in their lives?
Then start loving them. Without requirements, without rules and regulations, and even without reciprocation if you have to.
If you will love them, God will touch them. By this shall all men know that you are His disciple: if you will love.
How can you love on someone today? I'd love to hear your ideas. Leave a comment below and let's talk!