Do THIS to Heal Faster When Someone Hurts You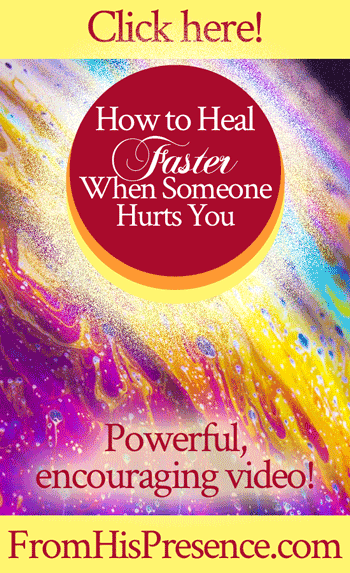 Has someone hurt you really badly–and you just can't seem to heal? Have you forgiven them, but you still sense the arrows of their animosity coming at you day in and day out?
If so, I wanted to share a tip with you today that will help you heal faster–A WHOLE LOT FASTER!–when someone hurts you.
And what I found was:
This tip totally gets rid of the sensation of other people's animosity coming at you.
True story. Not kidding. That sensation of being constantly attacked by the enemy's arrows goes AWAY. It really works!
I shared this tip in the brief YouTube video below, or you can watch the same video on Facebook here.
How to Heal Faster When Someone Hurts You:
This tip is something you can do instantaneously, so go ahead and do it as soon as you watch!
And after you watch, I'd love to know: Can you feel a difference when you do this one thing too? Leave a comment below!