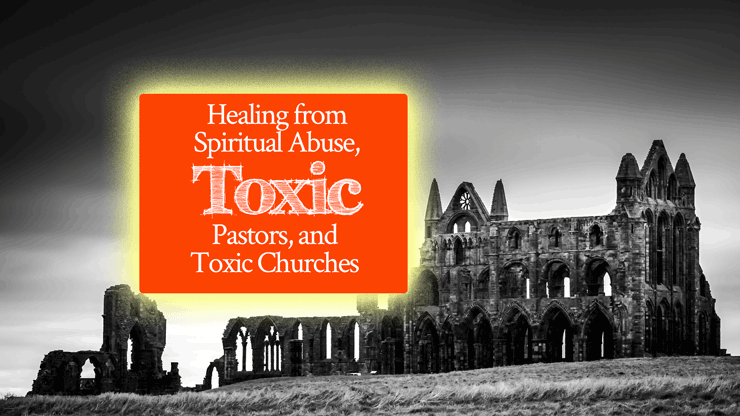 Hey everybody,
The next webinar in our inner healing series is Healing from Spiritual Abuse, Toxic Pastors, and Toxic Churches.
Click here to sign up for this webinar.
Here are the details:
Date: THIS SATURDAY, October 27, 2018
Time: 1 PM – 3 PM, Eastern Standard Time
Subject matter:

What Scripture says churches should look like;
What the Bible says about what the pastor-parishioner relationship should look like, and what it should NOT look like;
How to heal from spiritual abuse, toxic church experiences, and toxic pastors (including corporate prayers for healing);
How to find a local church community that is godly.
What Scriptures says about pastors' behavior in their personal lives;
How to distinguish between godly shepherding versus manipulation and control; and
How to establish godly boundaries so you can function with joy and power within a local church community.

Cost: $40 per person
Pre-requisites: Finding Deep Soul Healing 101, Healing from Father Wounds, Healing from Mother Wounds. (Church-type wounds and abuses have elements of both father wounds and mother wounds that I won't have time to teach on in detail during this class).