How to Heal from Rejection FREE 7-Day Mini-Course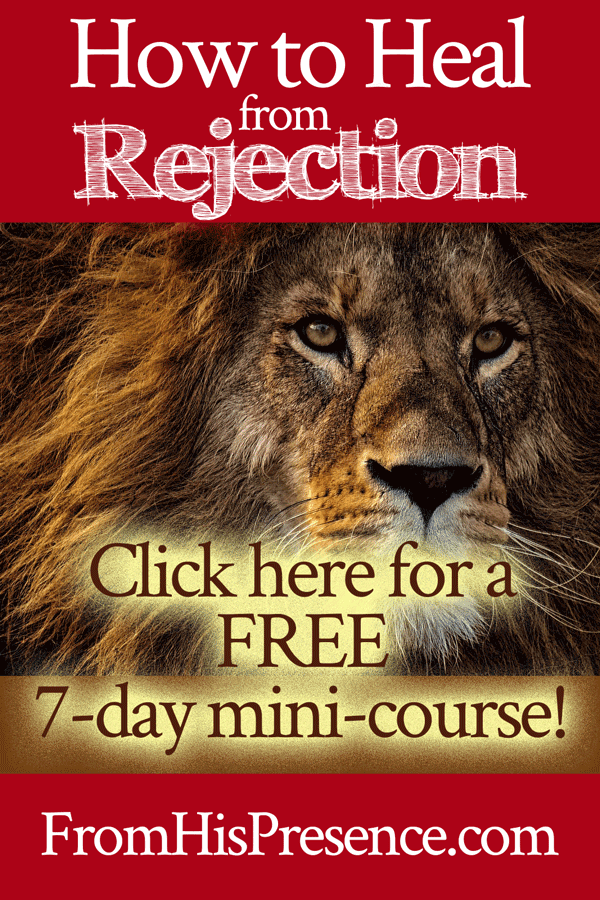 Have people hurt you, abandoned you, rejected you, and walked away from you? Does your heart still bleed from the sting of rejection? If so, I have a gift for you: my new mini-course, How to Heal from Rejection. It's all about how to receive healing, help, and hope for your heart in Christ Jesus.
In fact, you can be completely healed from rejection–so healed that:
You can be free from pain;
You can feel good socializing again; and
You can feel absolutely comfortable making friends, with no fear of rejection.
How? God will do it for you when you learn His principles about how abandonment and rejection work, and when you walk through His path to freedom.
To help you, I have written a 7-day email mini-course that walks you through God's spiritual and practical steps for healing from rejection. I'm offering this mini-course FREE to our email subscribers.
Want to sign up for How to Heal from Rejection?
Just complete the signup form below. The first email in the course will be sent to your inbox after you confirm your subscription, and you'll receive a new course module each day for 7 days after that! It's all free, and it's going to bless you!