How To Speak LIFE into Your Life Like God Does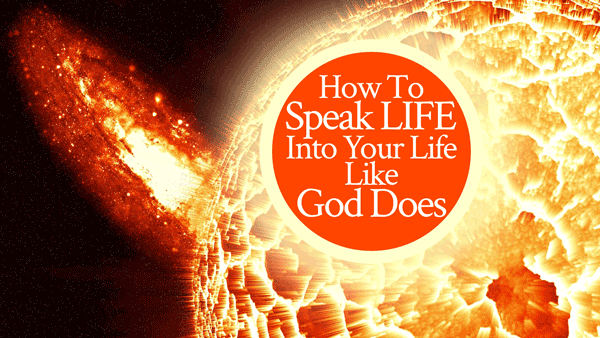 Hey beloved, do you want to know how to speak life into things the way God does? Are you curious about how God just CREATES with His words? And did you know that YOU can create with your words the same way, by repeating His Word after Him?
It's true. As Reinhard Bonnke says, God's Word in YOUR mouth is just as powerful as God's Word in HIS mouth. And He showed me something REALLY encouraging recently that is going to bless you. It's about how to speak LIFE into your:
emotions;
finances;
relationships;
health; and more …
Just like God does.
I recorded this encouraging word so you can watch it on YouTube (see video below) or on my Facebook page. Please watch the video and start speaking LIFE into your own circumstances and situation! You can do it; it's easy!
After you watch, please leave a comment below and let me know if this video encouraged you!