"I Am Taking You Into Deep Places," Says the Lord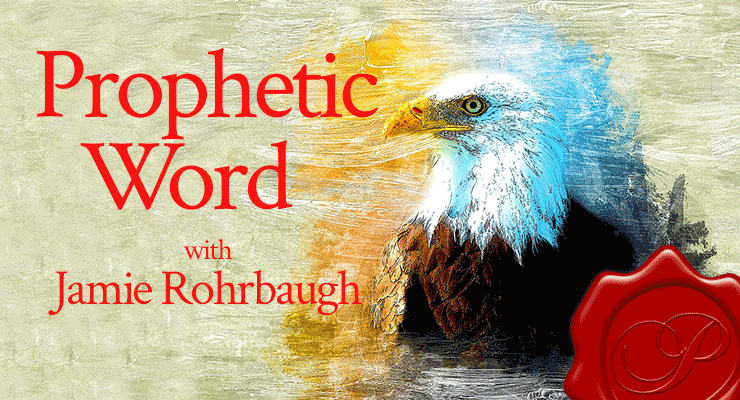 I heard the Father say:
"I am taking you into deep places where rivers of My Spirit run fresh and cool. I am taking you deep into places in Me that you have not known yet; places you had to rest to reach.
In the depths of My soul there are aspects of My nature that you haven't really understood yet. But I am taking you there, to show you things about Myself that angels long to behold.
Want to be filled with the Spirit of the Fear of the Lord?
Download my free ebook, Praying the Names of God: 555 Biblical Names of God and How to Use Them In Prayer and Worship, and learn to notice how God reveals Himself in hundreds of ways through Scripture!
In the deep places of My Spirit you will find renewal and refreshing.
In the hidden places of Myself, you will learn mysteries of REST. You will learn many mysteries of safety–secrets about the immunity you have from the evil one when you rest and abide in Me. You will also learn in greater measure who you are, so you can love yourself and cherish yourself the way I do.
VICTORY IN THE CAMP OF THE LORD, VOLUME 1:
Healing from Fear
Struggling with fear? God wants to heal you.
In this book, Jamie shares how to heal from fear, intimidation, panic attacks, and even a physical inability to breathe! Download Victory in the Camp of the Lord Volume 1: Healing from Fear today and learn how to beat the spirits of fear, python, and intimidation in the name of Jesus.
I am healing your heart and helping you find healing and freedom through My heart for you.
I am bringing you into a place of unexpected outcomes. What the enemy meant for evil, I am turning around for your good. I am fulfilling My promise to you and to your seed, and to the generations who will yet be born through you.
I am cleaning up and healing your family tree with My Tree of Life.
You thought the Tree of Life was only for Heaven, didn't you? But I am in you to bring you LIFE, and life more abundantly. Life itself is in Me, and only in the physical Tree of Life as much as I put it there. But I am the true Source of all life, and I am with you to bring you life abundantly right now–all because of My love.
I am opening doors for you that you only thought I would open at times in the distant future.
These open doors are My reward for you as you enter the place of rest in Me. I will open wide the double doors for you, and no one will be able to shut them.
Everything you see was created by the spoken word.
So if you have nothing except the ability to speak, you can still create anything you want. You can be like God and speak those things that are not as if they already were (Romans 4:17)!
To help you, Jamie wrote a book of hundreds of Biblical confessions for you—especially in the area of your finances. It called Speak Life Volume 1: Chart Your Course With Your Words, and it's our most popular book ever! Get your copy today and begin speaking LIFE over those things that concern you!
You are My glorious child. I made you to carry My glory and My presence, and you do carry them–but you will carry them in greater measure. I, the Lord, have spoken this, and by My hand I will do it.
Love, your Abba Father."
Thank You, Abba Father! We worship You and praise You!
Friend, did the Lord speak to your heart using this word today? If so, leave a message below!