Introducing Our New Spontaneous Worship Album: "Beyond the Veil"!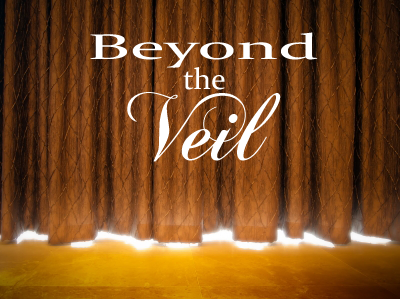 I am thrilled to present you tonight with our new worship album, "Beyond the Veil"!
This album has quite a story behind it, but I won't tell the whole story now. Suffice it to say, GOD MOVED. He is so amazing. We went to worship, and He showed up.
There are still two tracks that I will release at a later date. But for now, I wanted to get this in your hands. I pray you will be INCREDIBLY blessed by it.
This is a live worship session/recording. It's mostly spontaneous. Here are the people who you will hear:
Vocals are by Jamie Rohrbaugh, Mamie Blowe, Heather Moorman, and Amanda West
Synth by Michael Itson
Electric guitar by Jeff Herron
Piano by Jamie Rohrbaugh
Djembe by Lisa Pass
Trumpet by Jesse West
Violin by Rachelle Steele
Flute by Kim Cilley
Song info:
All the songs you hear are spontaneously being written as you hear them being sung/played, by the people singing and playing them. Except…
The "Satisfy" chorus is not spontaneous. It's a song God dropped into my spirit spontaneously when I was leading worship at the healing rooms one night, though.
"There Is A Fountain" was written by William Cowper in 1772. Public domain.
You should see a player below to play this album. If there is not, your browser might be blocking it, so you can also click here to play this album on my Soundcloud account.

Cover art image courtesy of nuttakit / FreeDigitalPhotos.net.