Last Giveaway of Christmas & New Website!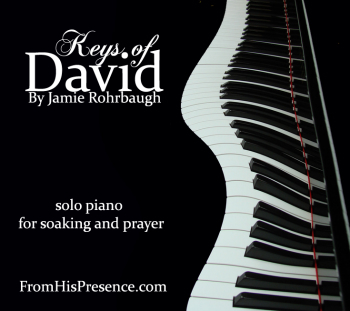 It's HEEEEERE! The week of Christmas … the third and final giveaway … AND my new website!
The new site design:
The new design is simpler and much easier to navigate. I still have a lot of work to do on it. I'll be adding additional pages and resources, more images here and there, and other design items as well. So it's going to get even better-looking in the next few days.
I suppose some people would wait until it was absolutely complete to upload it, but for some reason I felt extreme urgency from the Holy Spirit about getting it done now. I've spent hours and hours designing it and coding it, and last night the Lord just sat on me to upload it NOW. So… here it is.
So. While you're here today, would you check out the homepage and tell me what you think? The blog page isn't the same as the homepage anymore; that's part of the flatter, simpler design. I'd love to hear your feedback, and THANK YOU for all your support and prayers in this.
And now for the third Christmas giveaway!
Today's giveaway is for SIX copies of my solo piano album, Keys of David. (Listen to preview tracks here.) It's Spirit-led piano music for soaking and prayer. And every time I play this album (which has been a LOT ever since I recorded it), the atmosphere of Heaven sits down wherever I am and the glory of God fills my spirit.
To enter the giveaway, all you have to do is leave a comment below on this post. The first six people to comment will win a free copy of Keys of David! It's as simple as that. 🙂
Caveat: If you won either of the last two giveaways, you're not eligible to win today. Sorry. 🙂
And finally, THANK YOU:
Thank you for reading my blog.
Thank you for chiming in with your thoughts and making this truly a community.
Thank you for your encouragement.
Thank you for sharing my posts this year on social media. (You may not realize it, but just one social media share, especially on Facebook or Pinterest, can result in HUNDREDS and sometimes thousands of extra people reading a post.)
Thank you for your product purchases and donations, which keep this blog online. (Blogging is very expensive!) 🙂
And most of all … thank you for seeking the face of Jesus with me.
I know some of you, but not all of you. However, in the Spirit, I love you all. I pray for you daily, and I pray that God would meet your needs and give you an impartation of grace and glory every time you read this blog.
The Lord is brewing heavily in my spirit about this blog and what He wants me to do with it and with my life next year. In the days to come, I'll be sharing more about that as the Lord gives me permission to do so. Also, I'll be sending out a SurveyMonkey survey soon–asking for YOUR input on things you'd like to hear about and more.
Please stay tuned. And don't forget to comment below to enter the giveaway! Many blessings to you, and merry Christmas!
Love in Christ,
Jamie