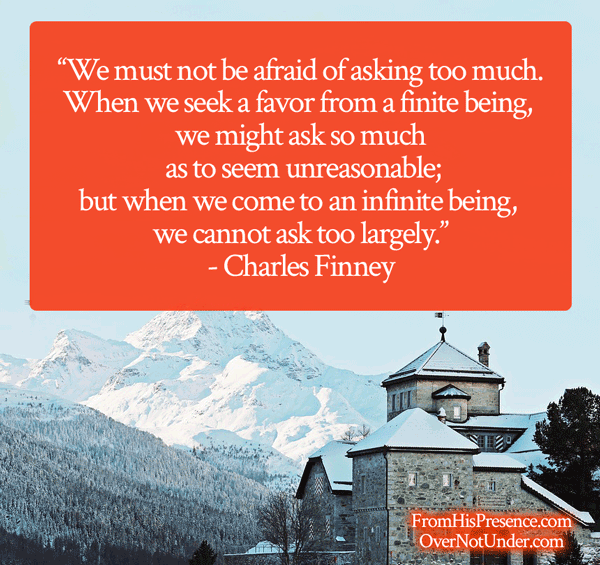 Hey everybody,
I wanted to share a ministry "dream list" today, with information about some of the dreams we have for this ministry–and the things for which we are asking the Lord!
Some of these things are small, and some are large. I didn't list them in any kind of order or priority. I am simply sharing these.
I will try to keep this post updated on an ongoing basis. If you feel led to help with any of these needs, great! And if not, would you pray with me for these things whenever you think of it?
Thank you! And without further ado, here's our wish list!
Equipment/things we are praying for:
Sponsors for airtime for our TV show, Open Range with Jamie Rohrbaugh. The first 9 episodes are almost done!
Sponsors for one more 2-day professional taping of the TV show, along with post-production costs.
Provision to finish furnishing the children's Sunday School classrooms at a local church in need. As of December 8, 2021, we are almost done furnishing the Pre-K classroom and we have several thousand dollars' worth of items we still need to purchase for the Elementary age classroom and two Nursery rooms. This project is making a HUGE difference for many precious children, so THANK YOU for your support!
Sponsors for the survey so we can divide the land up and submit a plat map to the county government for approval.
Sponsors for the site plan, which will need to be rendered by an architecture firm.
Sponsors for the earthwork, culverts, and gravel/asphalt for the road into the subdivision to be built.
Sponsors for the utilities to be installed. Underground utilities are at the road, but must be run up into the property via the "stick" of the flag lot. This will require permitting, trenching, labor, and materials.
Sponsors for the evergreen tree saplings we need to plant as a privacy fence between the subdivision and the home in front of it–both for the pastors' privacy and as a courtesy to our neighbor. We need non-toxic evergreen saplings, as families in the area keep cattle and dogs.
Sponsors for the septic permits for each parsonage.
Sponsors for each of the parsonages (4 houses need to be built at present on this tract) to be built with cash, paid for in advance. I would prefer to build all 4 homes at once, since this will be most efficient and cost-effective. (One earthwork company in there one time; one electrical company in there running all 4 homes at one time; one framing company framing all 4 homes out at one time, etc.)
Sponsors for the landscaping at the front of the subdivision and along the entrance road, including a subdivision sign, flowers, trees, mulch, and border stone.
I also have been praying for a working water wheel, large-ish in size and operating with a solar pump, for the landscaping–and local water wheel builders exist, so I believe this is going to happen!
Sponsors for The Sanctuary, our own timber-frame retreat center to use for frequent reader mentoring retreats so we don't have to rent other people's retreat centers anymore!
Ministry mission trips we're considering:
The United Kingdom (England, Scotland, and Wales):
I have a deep passion for these island nations–a passion to see Jesus get His inheritance in the prayers that have been going up there for over 1,500 years. We have a large readership in the UK, and our UK friends are HUNGRY!
We've already traveled once to London to host an inner healing retreat, but we desire to go back (as soon as travel opens up without restrictions again) to teach prophetic mentoring and equipping to our readers there.
If you'd like to invite us to your church/event, or help sponsor someone to go on one of these mission trips, please contact me.
Pinterest sponsor:
Pinterest is usually our third-largest traffic source, so it's a BIG deal. (Keep in mind our site gets from 150,000-185,000 pageviews per month right now, so the third-largest traffic source still means a LOT of traffic.)
Our Pinterest is mostly handled by a pastor's wife who loves this work and does a great job. Current cost to keep our Pinterest running is $33.33 per day. If you would like to partner with us to sponsor a day, a month, or one day per month of Pinterest traffic, please let me know.
Admin assistant:
I am praying for a full-time, in-person admin assistant to work here in our offices in Chattanooga with me and with our business manager. Cost for this would be a regular living wage, plus the payroll taxes the ministry has to pay to the government on their behalf. Please help us pray!