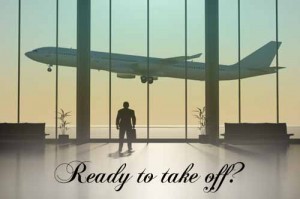 Ephesians 5:14-16: "Therefore He says, "Awake, you who sleep, arise from the dead, and Christ will give you light. See then that you walk circumspectly, not as fools but as wise, redeeming the time, because the days are evil."
Don't you just love New Year's? I do! I always get super-excited as we approach New Year's. I look for new calendars, set new goals, and imagine all the amazing things that I think will happen in the new year!
I think it really pleases the Lord for us to be purposeful and organized. He tells us over and over in the Bible, like in the verse above, to be wise and careful with our time and energy. Planning how we will use our resources really involves to listen to what He wants us to do, writing it down, and doing it.
I use a personal planner to organize my time. I like to have something in my hand–not on my phone or computer–to help myself stay focused.
I used to try to get a Daytimer or a Franklin Covey planner. However, they can be pricey, and they never really fit my needs. I needed something that would enable me to plan out my:
Months
Weeks
Goals, and progress toward completing them
Viola practice time (see

"How I Became An Unlikely Worship Leader," here

)
School assignments (I was in seminary, but have since graduated)
Household chores
Meal plans
Reading list
Writing projects
And more
It had to feel nice, too. I like a puffy leather or vinyl cover, with pockets inside. Something that looks professional, so I can carry it at work or anywhere else and not look disorganized.
I could never find anything that would allow me to do all of these things at once! Until…
Around the end of December, I started seeing links to free printable calendars on MoneySavingMom.com. I printed an awesome calendar that a blogger-mom had made, and that got me started searching!
You can also find printable goal forms and planning forms such as these:
Weekly goals, to-do list, memory verse, & chores planners;
Musical practice charts (and loads of other free charts) at

KidPointz.com

.

The most awesome, bomb-diggity-est goal forms ever at

GetButtonedUp.com

Free weekly menu planner at

OrganizedHome.com

(Check out the whole list of printable forms for your household notebook while you're there!)
Organizing Printables pertaining to the home at

GetOrganizedWizard.com

(Wow, I just found some more forms they have that I didn't see before! My 2013 notebook is about to get better!)
… simply by doing a Google search.
The quest for a new planner every year is over!
I can now use these free printables; the puffy, black, 3-ring notebook I already had with a legal pad inside; a few page protectors, and … voila! Instant, customized planner with everything I need inside!
I really encourage everyone to make up a personal planner that fits your own needs. Ask the Lord what goals He would like for you to make for each week, month, and year. Be flexible, and start again if you fall off the wagon. By living purposefully and being organized, we can keep ourselves from straying away from our calling and purpose.
Do you have any favorite printable forms? Do you have a favorite planner technique? Feel free to tell me about it by leaving a comment below.