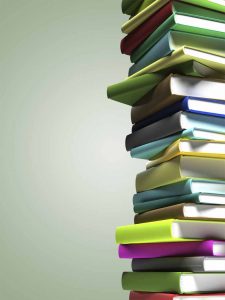 I had so much fun reading in 2012, that I'm making another reading plan for 2013.
This year, I would like to plan my reading around the 5 categories below. I'm stretching myself with some of them, but it will be good for me.
1. Biblical Womanhood
I want to study more about what God's plan is for me specifically as a woman. I'm so busy, that sometimes feeling feminine falls by the wayside. I work, and I work hard… but I need to take the time to be more "put together."  So, among other things, in 2013, I am making a priority of taking better care of myself. 🙂 I know it's not all about outward appearances, but this may still involve donning the occasional dress (gasp) and occasionally (faint) painting my fingernails. I don't want to get too extreme, but we'll see. I'm hoping that reading a couple of books specifically about God's plan for women will inspire me.
Reading plan in this category:
Becoming God's True Woman by Nancy DeMoss.
One additional title I haven't found yet. (Any suggestions?)
2. Works of Great Theologians
This is my favorite category. As I mentioned in my About Me page, I love reading books by the dead guys (with an occasional live guy thrown in). I'm stocked up with some great titles and can't wait to dig in.
Reading plan in this category:
The Cost of Discipleship by Bonhoeffer
Lectures to My Students by Spurgeon
The Weight of Glory by C.S. Lewis
The Surprising Work of God by Jonathan Edwards
God's Pursuit of Man by A.W. Tozer
The Pursuit of God by A.W. Tozer
Whatever Happened to Worship? by A.W. Tozer
More Than A Carpenter by Josh McDowell (See? A live guy! ;))
3. Biographies of God's Generals
I like to read biographies. If I want the anointing someone else had, I figure I need to study his life and find out how he got it.
Bonhoeffer: Pastor, Martyr, Prophet, Spy by Eric Metaxas
The Original Memoirs of Charles G. Finney (by Finney)
The Heart of John Wesley's Journal by Percy Parker (I'm about 1/3 of the way through this one)
God's Generals: The Revivalists by Roberts Liardon
4. The Supernatural
I want to see God break out supernaturally at my church, and I know God can use me to facilitate that. So I want to read books especially by Bill Johnson from Bethel Church in Redding, CA, because he is already walking in the supernatural.
Hosting the Presence by Bill Johnson
Dreaming With God by Bill Johnson
5. Business & Blogging
 Advertising Headlines that Make You Rich by David Garfinkel
Write It Down, Make It Happen by Henriette Anne Klauser
Do the Work by Stephen Pressfield
That should keep me busy for the year! We'll see how it goes.
Also, do you have a book you want to read, or would recommend, in 2013? Leave a comment and tell me which one!