Personal and Blog Prayer Request Updates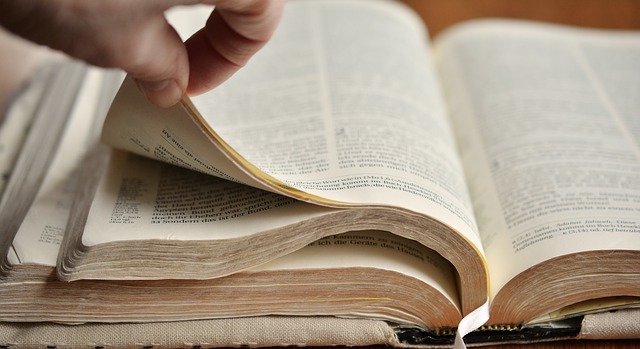 Hi everyone!
Several of you have asked me for an update on the prayer requests I sent you recently, so I wanted to take a few minutes today and write you a nice, newsy letter with all the progress about what Father is doing. 🙂
First, I want to thank you EVER so much for praying for me.
I can tell a big difference when you pray for me. Some of you have told me you actually pray for me every day, and I am absolutely floored and beyond honored at your kindness and love and generosity to do that.
But whether you have prayed for me once or a bunch, God hears every prayer, and I see Him working in response to your prayers. So, THANK YOU. 🙂
Here are the prayer requests I asked you to lift up to the Lord last time–in December 2016:
I needed physical strength.
God answered and has sustained me, but this is an ongoing prayer need. I am pushing hard physically–working a lot of hours–to be able to leave my corporate job. I am still working about 16 hours a day, most days (although not every day, which is an improvement).
If it didn't matter so much, I wouldn't push so hard. But it matters. The Gospel matters. People matter. Preaching God's Word matters. And I'm going all in for Jesus. He's helping me stay strong through exercise and watching what I eat. But I do need prayer in this area.
I asked you to pray for my husband and I to be brave, and to have strong faith.
Father is answering this prayer also. My husband and I are both united and on the same page. Father has given us courage to take some significant steps to reach people for Jesus. But we still need Father to keep making us brave.
Our faith is strong too. We are speaking God's Word out loud and praying it back to Him. We are seeing a tremendous outpouring. But, you can never have too much! So, please keep praying!
I asked for prayer that I would have wisdom and discernment to know when to work and when to rest.
He has helped, and is still helping. But the workload is tremendous. I still need this same discernment and wisdom, wisdom, so much wisdom in every area.
The book of Proverbs says to get wisdom above all else–and while we're getting, to get understanding! So please keep praying for me to have wisdom and understanding both.
A specific prayer–I am praying that God would do so much with this ministry BY HIS GRACE (in other words, apart from my work and physical effort) that it would be as if all my work only equals 0.1% of the total fruit and results. You see what I mean? That He would take everything I've obeyed Him in so far that has required sweat and labor and do so much just through His blessing that it would be as if all that work would be only a tiny fraction of the ministry.
He can totally do that. 🙂
I asked you to pray that my husband and I would discern the exact timing of the decision to bring me out of my corporate job.
He is helping us in this. I don't want to say too much because this is a public forum. But, please keep praying. 🙂 Father is answering, and providing.
And the material provisions I asked you to pray about were:
One of the coolest things: I asked for prayer that I would be able to go to Colorado Springs, Colorado this month for Lou Engle's 4-day intercessory prayer meeting.
And one of our precious blog readers who actually lives in Colorado Springs graciously made this possible by opening her home to me and my friend who is travelling with me. Can you believe it? (Thank you, dear sister; you know who you are!)
So my friend and I are actually about to fly out to Denver late tonight. We will arrive in Colorado Springs tomorrow (Thursday), and we're fired up. Please pray for us to have radical encounters with Jesus, to be refueled, and for God to use everyone at the gathering mightily in intercession.
Also, as you may recall, I strongly desire to plug in to serve in the fasting and prayer movement with The Call if they can use me. I had a telephone interview with them recently, and I am supposed to meet some of their staff this week in Colorado. Please pray that Father will open doors for any way I can help in that movement.
I also asked for prayer about increased product sales and partnerships from the blog.
Father answered.
As you know, in January, we launched 21 Kisses: The Sure Mercies of David for Your Life. (It's a prophetic study of manifested mercy, based on the life of David.)
Quite a number of you purchased that study and other products (sometimes even adding a special donation) over the last few weeks. You blessed us so much. THANK YOU! Your product purchases are really helping, and I'll describe how below.
(And by the way, please continue to pray for increased product sales. We need to sustain January's level on an ongoing basis.)
Partnership update:
We have gained four new/increased partners over the last two months, and I'm so thankful for those new partners. THANK YOU!
However, we've also lost several partners. Sometimes, people simply aren't able to keep giving due to financial circumstances. I completely understand that, and I'm always thankful for everything anyone can do, even if they aren't able to help on a long-term basis.
Increased partnerships are still a huge prayer need.
Right now, we have 68 partners. If you are partnering with me, know that Father is using you to make this ministry possible. I absolutely would not be able to keep this blog online or do hardly anything the Lord has allowed me to do without you.
However, we are reaching over 30,000 individual people each month, and many readers read every day. So, you can see that there is a lot of potential to increase our partner base. And we need several hundred additional partners to come on board and underwrite this ministry so we can do more of what we are called to do …
… which is discipling nations and teaching them to observe all things Jesus has commanded us.
Matthew 28:18-20 says:
And Jesus came and spoke to them, saying, 'All authority has been given to Me in heaven and on earth. Go therefore and make disciples of all the nations, baptizing them in the name of the Father and of the Son and of the Holy Spirit, teaching them to observe all things that I have commanded you; and lo, I am with you always, even to the end of the age.' Amen."
We are all called to disciple nations. Using whatever gifts we have, we are all called to preach the Gospel and teach people to draw closer to Jesus and obey Him in all things.
And that's what we're doing together in this Presence-seeking community. During the calendar month of January alone, we reached people in over 180 nations, for a total of over 85,000 pageviews.
That's huge.
So is Father stirring your heart? Could you help us with a monthly financial gift, no matter how large or how small?
We have partners who give amounts from $5 to over $100 each month. The choice is yours. Every gift makes a huge difference.
Could you join forces with us and help, if you haven't already? I'd be ever so grateful if you can. (Click here to sign up for a monthly partnership by entering the partnership amount of your choice in the price box on my shopping cart, and your card will be charged automatically each month. And don't worry–you can cancel at any time if you need to.)
And I asked for prayer about cars/vehicles, specifically:
My husband's car is 16 years old and has over 240,000 miles on it. I pray it will last forever, but honestly it needs to be replaced. Please pray for provision for a new-to-us vehicle for him. We still need Papa to provide this.
Pray for my vehicle, which is 8 years old and has over 100,000 miles on it, to last a really long time and run perfectly, and to be paid for quickly.
Because of your product purchases and donations in the month of January, we are getting so much closer to being able to pay off my car. THANK YOU. That is definitely one of the things that will make my husband feel more comfortable with my leaving my corporate job, so please continue to pray for this need. 🙂
Other prayer needs:
I was just notified that a rental house we have–a house I bought in 2003 and lived in for years, but which we have not been able to sell despite years of trying–needs a new roof. UGH. Father, help. Please pray for this, for us to find the best contractor and a fair price, and for Father to provide for the expenses and for it all to work out well.
That house isn't even profitable over the course of a year, but we're grateful that it's been rented out a long time, and at least we don't have to pay the mortgage on it, thanks to the rent income.
Please also pray for a better-than-I-could-ever-imagine book contract for me. My literary agent is working on finding me a publisher for my book. It's about getting free from rejection and healing the orphan spirit, and becoming a spiritual father/mother. Please pray for the right publisher, the right contract, the right pay, the right everything. 🙂
Please also pray for us regarding a huge step we took in January to reach more people for Jesus.
I can't talk about this until we're further along in the process, but it was a major step. And (I emailed you about this a few weeks ago)–as soon as we took the step, Father began sending the provision to pay for it! And THAT was a dramatic and huge answer to prayer!
On an ongoing basis, please pray for us to have wisdom, and for the Lord to show us how to proceed in every way in this step. I can't wait to tell you more about it!
Finally, I believe I'm supposed to begin going to other cities and connecting with you, our precious Presence seekers, to teach workshops and speak into your lives prophetically.
Please pray that Father would show us how to do this. I don't know where to start, and so I'm depending on Him to open doors.
By the way: If you are a decision-maker at your church and would be willing to host such an event, or if you would like to have me serve your congregation in any way, please let me know. Who knows how Father will start this; I don't. But I'm open to ideas!
Beloveds, I am so thankful for you. Thank you for praying for me and for this blog and ministry. I am so thankful for you, and I thank you for caring enough to ask for the updates! Please do keep praying, for I know Father is answering.
Much love in Christ,
Jamie