The Power of Encouragement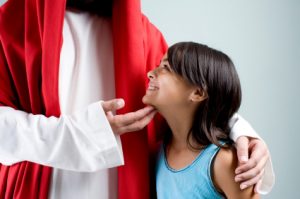 I think most people don't understand the power of encouragement.
I have run into a number of people lately who have been going through a difficult time.
Each person's circumstances are different. Some are dealing with tough marriage issues. Some are dealing with rebellious children. Some are dealing with emotional trauma. Others are dealing with financial issues.
But you know what the common thread has been? Every single one of these people, to a (wo)man, has melted under the power of just one encouraging word. I do the same thing. When I'm feeling down and someone takes the time to encourage me, it means the WORLD to me.
Life is tough sometimes. We all go through times that we'd rather not go through. We all endure things we never thought we'd endure.
But there is a solution. It seems like a simple solution; too simple perhaps. Nevertheless, it's true.
The solution is to speak life into whatever you're going through.

Just as importantly, the solution is also to speak life into someone else who's going through something tough.
How encouragement works:
Proverbs 18:21 tells us that life and death are in the power of the tongue. That means:
When you talk to someone who is struggling with discouragement, you can literally birth hope back into their heart with your words.
When you talk to someone who feels weak, you can literally impart strength into their heart and spirit with your words.
When someone feels broken and downcast, God can use your words to turn their thoughts, lift their chin, and put light back into their eyes.
How?
By encouraging that person.
The word "encourage" literally means to endue someone with courage.
When you offer sincere encouragement to another person, your words don't just go in one ear and out the other. They stick, because life and death are in the power of the tongue.
I pray all the time that Papa will waken my ear to hear what He wants me to say, so that I can speak encouraging words to people who need them and at just the right time. The Bible calls that kind of encouragement "a word in due season." When you speak just the right encouraging word to someone whose heart is heavy, they will melt.
I have a precious friend who has been through a lot. She has really struggled the last few years, without even realizing it, with subconsciously believing that God will come through for everyone else, but that He won't come through for her. I empathize with that belief system, because I embraced it for many years myself. But it's not from the Lord. It's not the truth.
So she and I have started talking a little bit lately about that mindset.
And each time, when I have just reassured her and spoken to her about the beautiful, beautiful purpose and calling that God has for her life, she has begun weeping instantly. It touches her because she has been through so much.
I adore this lady. I want her to see how much Papa adores her too. So He has given me words to speak to her—such small things, these words!—and somehow He has breathed on these words to encourage her heart. Somehow Papa has used these words to lift her chin, stare into her eyes, and tell her how much He loves her.
Every time I see the Holy Spirit minister to someone like that, I'm more wasted for Him than ever before.
Encouragement is powerful. What could be greater than speaking the truth about God's love and hope into someone who needs them desperately?
So I would like to encourage you today: become an encourager.
Become that person who speaks life, not death. Become a person who builds up with your words. Encourage others. Strengthen them. Let every person you encounter feel the hope and love of God when they are around you.
How has encouragement made a difference in your life? I'd love to hear about it! Please leave a comment and share your thoughts.