Power Lift: But You, O Lord!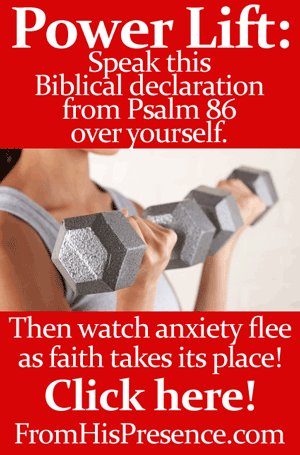 Are you ready for a little power lift today?
I was reading Psalm 86 this morning, and verses 14-15 jumped out at me. These verses say:
"O God, the proud have risen against me, and a mob of violent men have sought my life, and have not set You before them. But You, O Lord, are a God full of compassion, and gracious, longsuffering and abundant in mercy and truth."
Here's why this is going to give you a power lift today:
David had problems. He had enemies. But he looked away from the problems and said, "But You, O Lord!"  
David magnified the unchangeable Person of God above His problems, and asked for the mercy of God. And since God always answers the prayers of His people, I'm sure he received that mercy and help, too.
Are you dealing with something tough today?
Give yourself a power lift and do what David did. Speak out loud, out of your mouth, that God is sovereign. Here's your Power Lift assignment:
Say out loud, 50 times (count on your fingers if you want to!), "But You, O Lord!" 
"But You, O Lord! But You, O Lord! But You, O Lord!"
Get that in your spirit, and you will find your eyes focused on Him. You will build your faith, and anxiety will flee as faith takes its place.
Please, stop right now and do it. It works for me, and it will work for you too!
Then, please leave a comment below and let me know: Did you feel the roar of God rising up in your heart as you said "But You, O Lord" 50 times?