Prayer for the UK and British Commonwealth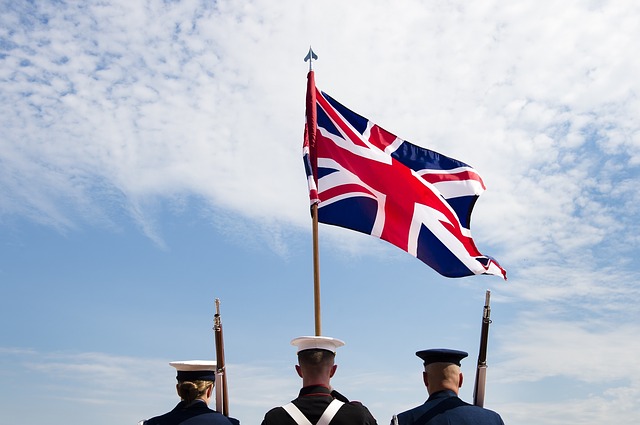 Any of you who know me very well will know that I love the United Kingdom (UK).
My family's roots are British, and of course my country was birthed out of England over 200 years ago. The UK has long been an American ally, and she has produced some of the greatest statesmen, anointings, and inventions in the world–not to mention the work she has done to further the Gospel, which is significant.
This week, the UK has suffered a major terrorist attack, and the Lord has drawn me into deep intercession for this sister nation. So, I felt led to write down the prayer below for her.
Would you join me in praying this prayer for the UK and the British Commonwealth?
"Dear Heavenly Father God,

We come before You in Jesus' name. Father, we want to thank You right now that You are in control. You sit enthroned over all nations, and every kingdom in Heaven and earth belongs to You.

Father God, You saw what happened in the UK this week.

You saw every drop of innocent blood that was shed. And Father God, because you are God of righteousness and justice–and righteousness and justice are the foundations of Your throne–we come before You right now and ask You to intervene.

Father God, for every person who was injured and is receiving medical treatment:

We ask that You would heal them.
We ask that You would save every life and that no more people would die.
Send angels to minister to every wounded one in the hospitals or wherever they are, Lord.
Let the healing virtue of Jesus flow through their bodies right now in Jesus' name.

Father, for every family who lost a loved one, we pray for Your comfort.

Lord, help them. Show Yourself to them in Your love and mercy, Father. Help them to know that You did not do this; but rather that sinful men who serve Your enemy, Satan, did this. Father, help them to know that we do not wrestle against flesh and blood; but against principalities and powers and rulers of this present darkness.

Father God, in their grieving, give every family Your supernatural anointing to forgive so that their hearts may heal. Father, we cannot understand how badly they hurt if we did not lose a loved one in these attacks. But, Father, YOU DO. You understand. So help them to forgive those who committted this crime, Lord–the same way Jesus forgave those who murdered Him on the cross.

Father, comfort every family who's hurting right now.

Visit them in the night season. Hold them while they cry. Minister to them as only You can. Help them to remember the good memories about every loved one, and wipe away their tears.

Only You can heal hurts so deep, Lord, so carry them through their grief and minister to them personally all the days of their lives.

And Father, we lift up the government, military, and police forces in the UK and those all across the British Commonwealth.

Give wisdom to every government official, soldier, and police officer. If there is any corruption, expose it and root it out. If there are any hidden plots to perpetuate more terror, reveal the hidden things–and reveal them to the right people, at the right place, at the right time.

Father, we plead the blood of Jesus over the United Kingdom:

We plead the blood of Jesus over her national security.
We plead the blood of Jesus over her ports and her airspace.
We plead Your blood over her citizens, her food supplies, mailing systems, supply chains, buildings, arenas, trains, tubes, planes, public spaces, churches, and cathedrals.
We plead the blood of Jesus over her police officers, her Navy, Air Force, ground troops, special investigators, Parliament, and Prime Minister.
And Father, we plead the blood of Jesus over all the Royal Family.

Father, we lift up the name of Jesus over the United Kingdom right now.

We declare that greater are You, Jesus, who live inside us than he–the devil–who is in the world. We declare that YOU are God over the UK, Lord. We declare Your name and Your greatness.

Jesus, we declare that You are the Defender of nations. You are God who assigns borders and owns all the land. The heaven and the heaven of heavens are Yours, Lord, and the seas belong to You.

So, Lord, magnify Your own name right now in the UK. Lord, send revival into the UK. Let the wind of the Holy Spirit blow in every heart.

Father, use this tragedy to bring people to Yourself.

Awaken every person who doesn't know You to the fact that You exist. Awaken every person who has only known You culturally; help them to desire to know You intimately. Release the Third Great Awakening into the UK, Father.

Lord God, let the seeds sown by John Wesley, Charles Spurgeon, Rees Howells, and so many others come up and bring a great harvest in the UK at this time. Let the Word of God thunder from the pulpits of Britain once again, Lord. Let the hearts of the people be hungry for Your Word, Your presence, and Your power, in Jesus' name.

Lord, send angels to watch over this nation.

Remember the prayers that have ascended before Your throne for a thousand years from England's cathedrals, Lord. Earnestly remember every night watch, every intercession, every prayer of every person–from the monarchs to the smallest children.

Father God, You love the British people. You love the Commonwealth and all the nations, territories, and provinces within her.

So protect these great nations, Lord. Send warring angels to stand guard over them, and utterly obliterate any plots, plans, and tricks of the enemy against her.

In Jesus' name, amen."
Beloved, when nations rise against nation and evil kingdoms of darkness rise against God's people, we must pray. Would you join me in praying specifically for the UK today?