Prophetic Word and Strategies for 2019, Part 2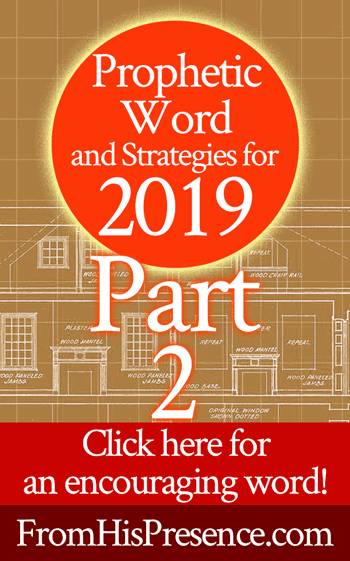 A few days ago, I released the first part of the prophetic word for 2019 (with accompanying strategies) the Lord has given me. In that post, I discussed how I believe 2019 is like final exam week. Please be sure to read that post in addition to this one.
Here is the next part of the prophetic word for 2019 the Lord has shown me, with more strategies to clarify how to act on the word:
1. His word for the year is "Contend."
The Lord is calling people back to their old place of contending–but contending is no longer going to be laborious; it's going to be glorious instead.
That is not to say that contending will be easy. I know it's wonderful to hear prophetic words about next seasons being easy, and I love to read those words as much as the next person. But, that's not what the Lord is showing me for 2019.
The Lord is showing me that 2019 is going to be a challenging year. Final exam weeks are always challenging! However, I believe it will also be the most victory-filled year we as a Body of Christ have ever experienced.
In order to see those victories manifest in our lives, we're going to have to contend.
YOU are going to have to contend for whatever you want the Lord to do for you in 2019. It's not that Father isn't ready, eager, and willing to pour out His blessings on you. HE IS.
However, you passed a test recently. As a result of passing that test, you got promoted to a higher level. This higher level is a place in which you will experience higher-level warfare than you have ever experienced before. You will need to contend in 2019 because the Lord wants to bring you every victory–but you are now facing more opposition than you have ever faced.
2. The Scripture the Lord told me to stand on for the year is Hebrews 4:16:
Let us therefore come boldly to the throne of grace, that we may obtain mercy and find grace to help in time of need."
Some of the prophetic strategies He gave me to go with this verse include:
3. Reclaim the night watches in prayer.
People in the early church woke up to pray multiple times during the night. They prayed multiple times a day. King David of ancient times set aside seven special times a day for a praise break (Psalm 119:164). Our modern church has let the night watches–and the day watches, too, sometimes–fall to the ground.
Beginning now, the Lord is calling His people to reclaim the night watch. Fourth watch (from 3:00 – 6:00 AM) is going to be particularly important and strategic, but you may hear the Lord calling you to prayer at any hour of the night. When you hear Him, say the words of Samuel the prophet: "Speak, Lord, for Your servant hears."
The Lord is pouring out an anointing for nighttime prayer that we have never seen before.
He is re-claiming the night for His glory. In the nighttime hours, He is revealing the treasures that have been hidden in darkness. As it says in Isaiah 45:1-3:
Thus says the Lord to His anointed, to Cyrus, whose right hand I have held—to subdue nations before him and loose the armor of kings, to open before him the double doors, so that the gates will not be shut:

'I will go before you and make the crooked places straight; I will break in pieces the gates of bronze and cut the bars of iron. I will give you the treasures of darkness and hidden riches of secret places, that you may know that I, the Lord, Who call you by your name, am the God of Israel" (Isaiah 45:1-3)
The Lord desires to sit VISIBLY enthroned on all your circumstances. This is the year in which He will bring Himself more glory in your life than ever before. And if you want Him to do so, you are going to have to contend.
What does it mean "to contend"?
It means to pray violently, fiercely, knowing what outcome you want based on what the Lord promised you, and continuing to pray–refusing to give up until you get what you asked God for.
Contending prayer is violent prayer. It's not violent in the physical sense, but violent in the sense that contending prayer grabs hold of Jesus' feet, climbs up in Father's lap, and wraps your arms around Holy Spirit's waist to hold Father, Son, and Holy Spirit captivated and compelled to answer now, specifically, and quickly.
People who contend in prayer believe God. They get a word from Him, based on His written Word–the Bible–and they stand, refusing to give up. Contenders refuse to be silent. They give Him no rest until He does what He promised and makes His name a praise on the earth (Isaiah 62:6-7).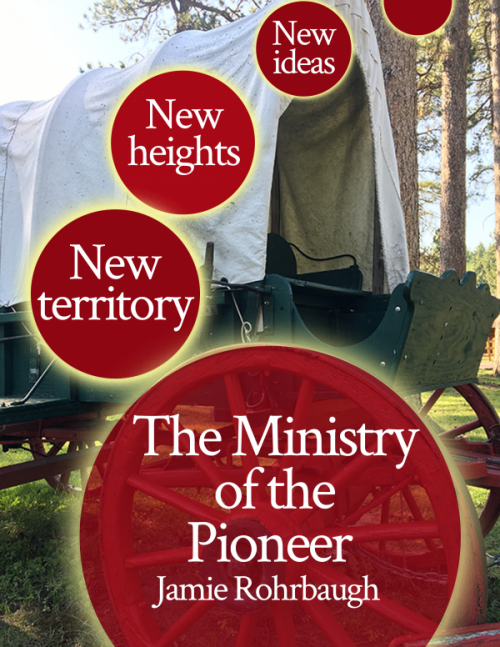 And in 2019, the Lord is calling people to reclaim their place and time of contending.
Many who used to keep the fourth watch in prayer have drifted away from doing so. The same is true of the other prayer watches as well. The Lord is calling us as His people to come back to both the watch and the places on the wall from which we have fallen.
Reclaiming the night watches is going to be easy, starting now.
You will find the Lord waking you and calling you to pray. You will have to overcome the urges of your flesh in order to answer, but you will find as soon as you do that your spirit will dominate over your flesh instantly.
From today forward, you will feel a holy ease and anointing to reclaim the night watches in prayer. In many cases, losing sleep will not even make you tired. The health changes Father talked to me about here in this prayer for weight loss and health will help you not be tired, but Father's anointing will do the rest.
5. You will also experience a new anointing on your prayer language in 2019.
Father showed me that many people have let their prayer languages lie fallow. For many people, the gift of tongues has become to you like a common thing. Praying in the Spirit has felt like meaningless babble to you for awhile now.
However, despite your feelings, your prayer language was never meaningless babble. It was always–and has always been–a key to unlock the heavenlies for you. You didn't realize it, but the enemy was stealing your revelation and use of your prayer language by obscuring its wonder with fatigue and cynicism toward what felt like mundane charismata.
Starting today, you are going to war with your prayer language.
You will find Holy Spirit's anointing on your prayer language like never before. Don't be afraid to pray in the Spirit in the car, while you drive, while you shower, while you work, or any other time–even if social mores dictate that you do so under your breath.
Your prayer language is the language of the Spirit, and He is unleashing barrages of declarations and decrees that will enforce His will on the earth. He is doing this through the prayer languages of His people.
6. Next, make a list of things to contend for.
You need a prayer list this year. Even if you have never used a prayer list before, you need a prayer list now. You will feel the anointing of Holy Spirit on your list as Jesus pours out His Spirit of grace and supplication on you while you are faithful to pray.
Contend for the things on your list over and over. Be one of the people of faith that Jesus said He will be looking for in Luke 18:1-8, which says:

Then He spoke a parable to them, that men always ought to pray and not lose heart, saying: "There was in a certain city a judge who did not fear God nor regard man.
Now there was a widow in that city; and she came to him, saying, 'Get justice for me from my adversary.' And he would not for a while; but afterward he said within himself, 'Though I do not fear God nor regard man, yet because this widow troubles me I will avenge her, lest by her continual coming she weary me.'
Then the Lord said, "Hear what the unjust judge said. And shall God not avenge His own elect who cry out day and night to Him, though He bears long with them? I tell you that He will avenge them speedily. Nevertheless, when the Son of Man comes, will He really find faith on the earth?"
Jesus said that real faith is demonstrated by persistent, unyielding prayer.
In 2019, be one of the people who have real faith. Make a list of the miracles for which you are contending–and not miracles alone, but everything that Father has laid on your heart–and stand on the wall in prayer until you see every one of them accomplished.
(Helpful strategy to consider: Father God told me to write my list directly in my Bible, right next to Hebrews 4:16–with my 7 "I am" statements there as well. This has been very convenient and is helping me remember to contend in prayer daily.)
7. Also in 2019, ask God to open doors you never saw coming.
Pray and intercede for double doors to open–and for the opening of doors and opportunities that were previously barred shut.
Father God has allowed delays and hindrances in many things because the solutions you thought would solve your problem were not good enough. Every closed door means a better solution somewhere, for all things work together for your good if you love God and are called according to His purpose.
Therefore, pray and claim God's promise to open doors and shut other doors as only He can do.
8. Last but not least, 2019 is the year of the pioneer and the year of the entrepreneur.
God has gone before you through a wilderness season and even into the Promised Land. Now, however, He is expanding your vision. He is re-awakening many, especially in the fields of business.
Many failed business ideas have made entrepreneurs in the Body feel like failures. However, Father God sees all of it as part of His building process. He is going to place His hand softly onto entrepreneurs and visionaries in 2019, thrusting them out gently again into the realms of business. This time, however, it won't hurt.
The Lord says to entrepreneurs and pioneers:
"Many paths before you appear fallow, but one of them will blossom like a rose. You have done well, good and faithful servant, and have served me in ways you will not know until I show you your fruit in the halls of Heaven.
Now, however, I will reward you. Expect it to be difficult in the sense that you will have to work, but expect it to be easy in the sense that I make all things new. You will see the difference in this season, for it is the season of your reward."
2019 is final exam week.
It will be a challenging year in which the serious shall obtain everything. But it will also be a rewarding year, for you will see the greatest victories of your life manifest this year.
To see those victories, you will need to contend like never before–but you will find the Captain and Lord of hosts in your prayer closet with you. His Spirit of grace and supplication is eager to work with you to glorify Father's name on the earth, and you shall be the vessel of His praise and victory.
Hallelujah!
Is Holy Spirit using this prophetic word for 2019 to confirm what He has already told you? If so, please leave a comment below! I'd love to hear what Father God is saying to you!