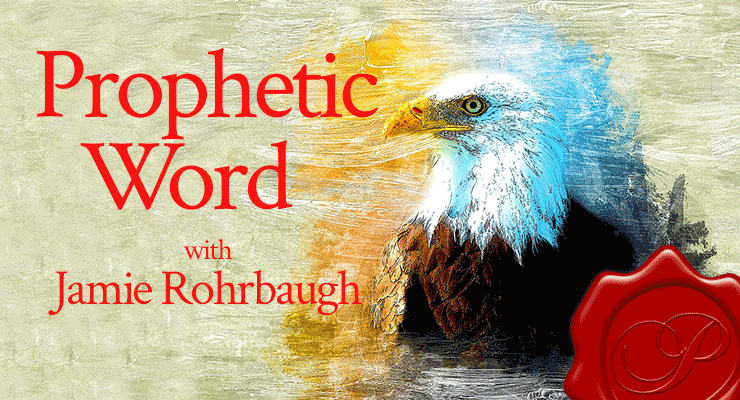 Today, as I was heading to a prayer meeting, I saw two large Apollo-11-landing-craft-looking objects on the back of a very large truck. As I prayed about these two very strange items, asking the Lord what He had to say about them, I heard Holy Spirit say to me:
"Astronomical blessings are landing in your life!"
I asked Him for more, and this is what He gave me as His word today for the Body of Christ:
"The blessings I am sending you are literally astronomical; they are Heaven-sent. They are things I have created for you now; they are new creations; I did not create them before, although I knew that I eventually would.
Let Me remind you of My Word in Isaiah 48:6-7:
"You have heard; see all this. And will you not declare it? I have made you hear new things from this time, even hidden things, and you did not know them.

They are created now and not from the beginning; and before this day you have not heard them, lest you should say, 'Of course I knew them.'"
The blessings I am sending you are landing on you now.
They have just barely touched down, but already you feel them and see the dust–or, the effects–of My blessings. But I want you to know that there is a lot more to these blessings than just the landing gear. Only the landing gear has touched you; imagine what the rest of the vehicle of My blessings contains!
The blessings I am sending you are pure and holy. No sorrow will be added to them. As soon as you have need regarding them, I will answer; for I am stewarding these blessings and their delivery to you personally.
The blessings I am sending you are magnetic.
They will stick to you like a glove, and they shall not be devoured. They will also draw all men to you, for it shall be obvious that you are the vessel of My honor and joy.
I am about to work a sign and a wonder for you the likes of which you have never seen on the earth.
You need to understand that My praises which you have lifted up from the earth have not disappeared into the heavenlies to no effect. Instead, I tell you, I have stored up your praises, your worship, and your offerings all these many days. I have stored them up and concentrated them together into these blessings which I have poured out for you in these end times!
Yes, I tell you again: all those times, you thought you were sowing for then. However, I tell you now that you were sending your treasure forward so it could come back to you in these days.
My timing is perfect; My plans are perfect; My will is perfect concerning you. I know it frustrated you when I delayed before, but you will be glad in these last days. Again I tell you, you will rejoice and refuse to trade it for the world!
My beloved, the blessings I am sending you are astronomical.
They are so high, you cannot even imagine them. They are more and over all you have ever dreamed of or thought. They are pure, and I am carrying them to you right now. The ministry of My angels is also carrying them to you.
Expect them. Put your hands out and up and expect them.
Refuse to be denied, for I will not deny you. Blessings are coming to you from Heaven; rewards for your faithful service are coming; the former rain and the latter rain are coming together to you.
Rejoice, for even now you receive!
Love, your Abba Father."
Thank You, Abba Father. I receive that!
Beloved friend, when the Lord gives any word of comfort, it is for all of His people (2 Corinthians 1:3-4).
That means this word is for YOU. Do you receive it today? If so:
Lift your hands to Heaven.
Confess your faith to God;
Pray into this word;
Praise Him for it;
Be sure you have seed in the ground in this kairos season.
Then look up, for your redemption draws nigh!
Is the Lord speaking directly to your heart through this word? If so, leave a comment below!