Prophetic Word: Gaudy Blessings Are Coming To You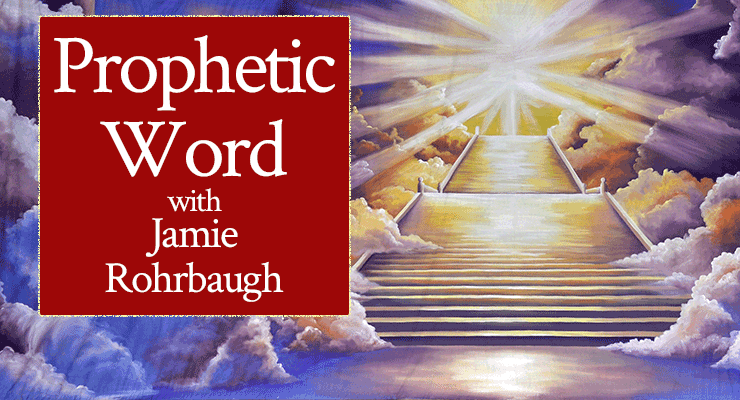 Beloved, have you been thanking the Lord for His provision–but also praying for more of what you see in His Word? If so, you're going to like this word today–because gaudy blessings are coming to you!
I heard the Lord say:
"The blessings coming to you are so big, they're actually gaudy."
I asked Him to elaborate on this, and this is what He said:
"You have been faithful in so many things, and you have seen some harvest. However, you have also noticed the disparity between what I promise in My Word versus your actual circumstances.
I want you to know, however, beloved, that what I promise in My Word is real.
Sometimes you have to make some tweaks, but you are in the process of making them. Those tweaks you make are in response to keys you're learning in My Word. And the keys you are learning will make all the difference.
As you make these tweaks, you will see blessings come to you that are so big, they're actually gaudy.
The blessings I am sending will be overt, glittery, and large. They will carry weight and will affirm My precious covenant to you.
I am with you, My child. I love you so much and have never forsaken you, not for an instant. You are My delight and My treasure, and I am flaunting you to the world by draping My treasures around your neck.
Never forget the ring on your finger and the robe on your back.
It is MY ring of authority you carry. It is My robe of favor and love that you wear. Like Joseph, I am taking you from the pit to the palace. It will be a process, but you are all in for Me and I, likewise, am all in for you.
Nothing can defeat us when we stand together, and I will be with you as long as you stand with Me.
It is your choice whether to adhere to My principles or not. It is your choice to seek Me or not; to obey Me or not; to diligently heed the voice of the Lord your God–or not.
I urge you: seek Me! Pursue Me! Chase Me! I am worth seeking, pursuing, and chasing. I am worth the first and best of your time, talent, and treasure. I am worth EVERYTHING!
It is only when you seek Me with your whole heart that I can bless you with the gaudy blessings I wish to bestow.
I cannot affirm a lackadaisical attitude. I cannot affirm apathy. I can only affirm adherence to My Word, for I am holy and true, and I remain true to Myself always. And since I am My Word and My Word is Me, I cannot deny either Myself or My Word.
But for you, My child, remember this:
As you have sought Me and chased Me down, so now I am chasing you down with blessings. Gaudy blessings. The plowman is truly overtaking the reaper, and you shall have the desires of your heart.
Love,
Papa God."
Thank You, Abba Father!
Beloved, is this prophetic word about gaudy blessings for you today? If so, leave a comment below! I'd love to hear what Father is saying to you!