Prophetic Word: "I Am Pouring Out the Spirit of Craftsmanship"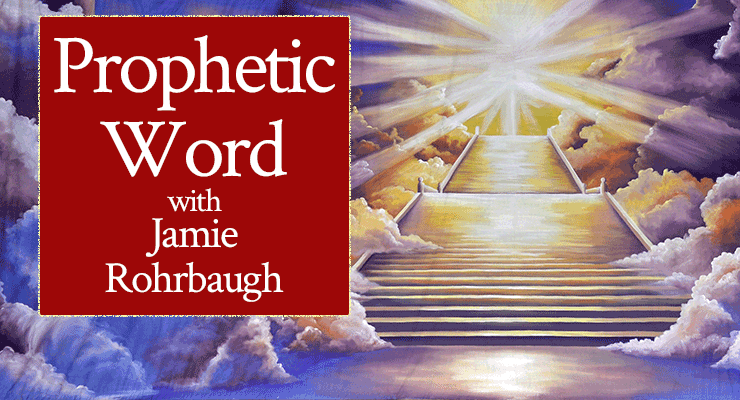 I heard the Lord say today, "I am pouring out the Spirit of craftsmanship."
He then reminded me of this passage from the book of Exodus:
"Then the Lord spoke to Moses, saying: 'See, I have called by name Bezalel the son of Uri, the son of Hur, of the tribe of Judah.

And I have filled him with the Spirit of God, in wisdom, in understanding, in knowledge, and in all manner of workmanship, to design artistic works, to work in gold, in silver, in bronze, in cutting jewels for setting, in carving wood, and to work in all manner of workmanship'" (Exodus 31:1-5).
And the Lord said:
"I am enhancing your tools of war. I am enhancing your tools of rest also.
Let Me tell you about what I am doing:
You are fighting a battle you have never had to fight before. You are striving not against men, but against the very powers of darkness.
The darkness that has been loosed against you is unlike any darkness you have ever fought. The good news is, however, that I am with you in more tangible ways than I have ever manifested Myself before, for I have tested you in the fire and have found nothing lacking.
I have tested you and found that I can trust you. Therefore, I am giving you My most important tools to use in this war against the enemy.
Do not fear this war, for I have already won it.
As I give My tools to you, you will not know how to use them perfectly at first–but I have already won the battle, so there is mercy and grace for you as you learn. Do not fear or be intimidated, for I am coaching you from the other side of victory. If you will just step where I tell you to step, I will lead you through all the way.
My biggest tool is peace, and you achieve this tool through prayer.
As My Word says in Philippians 4:6-7:
"Be anxious for nothing, but in everything by prayer and supplication, with thanksgiving, let your requests be made known to God; and the peace of God, which surpasses all understanding, will guard your hearts and minds through Christ Jesus."
But there is a physical peace as well, and you will not receive the totality of My peace until both your spirit and your surroundings are in peace.
In the beginning, I planted a garden and placed Adam and Eve in it.
I did this because My children need a place of peace and beauty in which to live. You cannot function well without peace and beauty, both outwardly and inwardly.
When I created the garden, Adam and Eve had only to tend it. But then they fell and I had to cast them out of the garden, and humans have had to make their own home in the world ever since.
Nevertheless, I am with you to help you make your home.
I am with you to help you make your house a home. I am with you to help you create an environment of peace and beauty; an environment in which you can thrive. In fact, if you will cooperate with Me, I will actually do this through you. I will create a beautiful garden for you–a place of peace–using your hands and feet to do it!
Related: Feeling Down and Unmotivated? Adding Beauty Can Help
I do this through My Spirit of craftsmanship.
As I poured out My Spirit of craftsmanship on Bezalel son of Uri, that he might make Me a place in which to dwell, so I am pouring out My Spirit of craftsmanship upon YOU right now–that you also may make Me a place to dwell! And since I am in you and you in Me, that means together we will create a place for you to dwell, too! Your dwelling place is Mine, and My dwelling place is yours!
I have placed My Spirit of craftsmanship upon you to prepare a nest for you.
As I prepare a place for you personally in My Heaven, so I also want to prepare a place for you on earth. I need your help to do this, for you will have to take the action steps I tell you to take.
But I am in you and on you to bring beauty into your environment. And by bringing beauty to you, I am helping you make your nest a place of peace.
You must dwell in peace, both inwardly and outwardly.
And again, My tools will help you do that if you will but listen and obey.
My Spirit of craftsmanship is also about stewardship.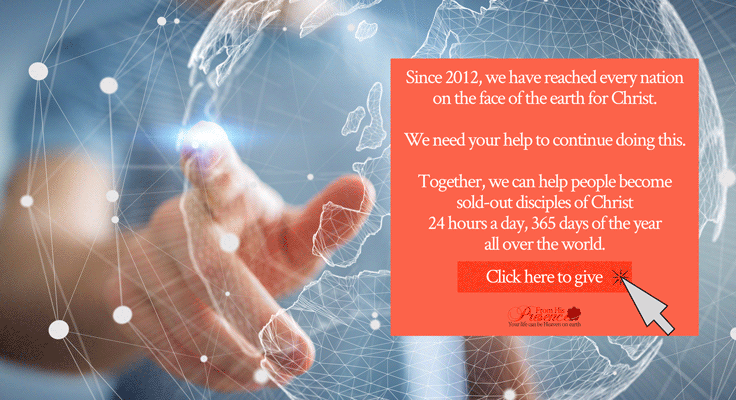 I made you, My most important possession after My Son, with My hands. I knit you together personally in your mother's womb. And as I have made You with My hands because you are important to Me, so you must also steward the things that are most important to you with your hands.
To do this, you need tools. You need understanding and diligence. Most of all, you need confidence and boldness to overcome the intimidation the enemy throws at you.
Nothing I am asking you to do is hard, but you will have to learn some things. Nevertheless, do not fear; I am in you to help you learn.
Work is a gift I gave you.
When you work, you align yourself with Me, for I am always working. John 5:17 says, "But Jesus answered them, 'My Father has been working until now, and I have been working.'"
I rest and work at the same time. And although I have commanded you to rest one day in seven, don't forget that I also told you that "six days shall you labor and do all your work" (Exodus 20:9)–and that in six days I, personally, "made the heavens and the earth, the sea, and all that is in them, and rested the seventh day" (Exodus 20:11a).
How did I get so much done? Through My Spirit of craftsmanship.
It is no coincidence that I sent Jesus to earth to become a carpenter. While a carpenter, My Son Jesus–I love calling Him that, My Son! for I love Him so, and I love YOU too, My child–but My Son Jesus learned how to yield to My Spirit of craftsmanship to work with His hands. He learned how to allow Me to flow through Him to create beauty and peace around Him.
My Son Jesus still creates beauty and peace around Him, and He is in YOU right now.
My Son Jesus is interceding for you right now, that you would have peace. And in answer to His prayer, I am giving you My Spirit of craftsmanship so that you can work with your hands to create peace around yourself.
A few tips for you as you navigate this journey:
Don't forget the power of less. Eliminate clutter ruthlessly.
Visual peace helps with inner peace. Don't be afraid of implementing visual peace. If you surround yourself with peace outwardly, your very nature will soon start to change to become more peaceful.
Never underestimate the power of agreement. If others live with you in your home, listen to them as long as what they are saying aligns with My Word.
If you need inspiration, look to My natural world–for I created it all, purposefully, with My own hands. Learn to pattern your creative works after Mine!
My beloved, implementing peace in your home is yet another chance to become like Me and to dwell in Me.
Think not that this is an obstacle to be overcome, but rather think of it as an adventure to be enjoyed. Turn your home into a representation of who I am–a God who gives peace.
Even though you are in a battle, peace is your weapon of the hour. Don't shirk the work. Press through into peace, inwardly and outwardly! Press through and invest yourself fully in My home, which is your home–for remember that I am with you always, and I live where you do; for I am in you!
I am with you to help you.
Pursue peace, and holiness, without which no one will see Me. But when you have peace AND holiness, you shall see Me and see Me often.
Love,
Papa."
Thank You, Abba Father.
My friend, is this word about the Spirit of craftsmanship resonating with you today? If so, please leave a comment below! I'd love to hear what the Lord is speaking to your heart about this!