Prophetic Word: I Am Withdrawing You from Public View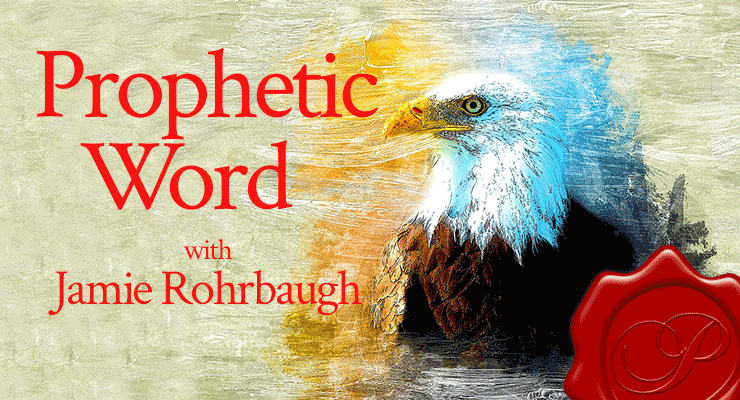 The Lord showed me that some of the people reading this have been feeling hesitant lately to go into public view.
These are people for whom public view is normal:
social people;
outgoing people;
businesspeople who are around others all the time.
But if you're in this specific group of people, you've suddenly felt a shrinking back from the things you used to do outside your home. This is very unusual for you. You are usually quite aggressive and you like to go, go, go. But at this particular time, you crave solitude.
If that's you, I heard the Father say to you:
"I am withdrawing you from public view for a limited time so I can do something new in your life. This doesn't mean you stop doing what you need to do. But, you will find that you will sense a very clear difference between the activities I'm breathing on and those I'm not breathing on for you on any given day.
When I am telling you to do something, you will sense Me going ahead of you.
You will feel Me moving you as if I have already taken you wherever I am telling you to go that day. You will feel like you have already arrived there, even when you haven't even left your home yet.
But when I am not breathing on something for you that day, you will feel not only a reluctance to go–but you will even feel an abhorrence toward the idea of going. You will have no peace about going. In these situations, remember Colossians 3:15, which says:
"And let the peace of God rule in your hearts, to which also you were called in one body; and be thankful" (Colossians 3:25).
If you are not sure about any given thing, measure it against My Word. If you still aren't sure what you should do after you examine the thing in light of My Word, let My peace be the deciding factor in your decision.
I am pulling you away from some things so I can do something new in your life.
Believe it or not, it is time for YOUR dreams. I have seen your dreams these many years, beloved. I have seen the goals you wrote down in your journal that were too sensitive to tell anyone about except Me. I have seen the deepest desires and cries of your heart.
And now it's your turn, beloved.
I am taking this opportunity to form in you what you have formed in others. I am using this opportunity to do for you what you have prayed for others to have. I have heard every blessing you prayed for, and I have seen how you cared about others more than you cared about yourself.
So I am putting you into the oven, My child.
The oven is a lonely place. It's a dark place and a hot place–a place where no one but the baker, who is in charge of the kitchen, knows what is being cooked up. It's a place that uses heat and time to darkness and silence to transform raw ingredients into a masterpiece.
But you know what? The oven is also a place of rest. It's the mixing bowl that's hard. That's where you're beaten, stirred, raised up, and mixed down again. Being mixed is difficult.
On the other hand, the oven is a place of rest. All the bread has to do in the oven is sit there and rest in the dark and lonely place.
I am pulling you away from public view because you will no longer be raw ingredients.
Instead, you will be My masterpiece. Rest awhile, My son. Rest awhile, My daughter. For as soon as I pull you back into public view again, I will decorate you as a bride adorns herself for her husband.
Your time of silence is over. Your time of being bypassed is over. Rest now, for you will need it.
You are about to experience acceleration like you have never experienced it before.
You are about to see Me put My divine acceleration on you, and you will take off like a rocket. You will be shocked and amazed at how fast it happens. It's going to make your head spin. You're going to rejoice, and you're going to be in awe.
The Word from My Word for this season is Psalm 126:
"When the Lord brought back the captivity of Zion, we were like those who dream. Then our mouth was filled with laughter, and our tongue with singing.

Then they said among the nations, 'The Lord has done great things for them.' The Lord has done great things for us, and we are glad.

Bring back our captivity, O Lord, as the streams in the South. Those who sow in tears shall reap in joy. He who continually goes forth weeping, bearing seed for sowing, shall doubtless come again with rejoicing, bringing his sheaves with him" (Psalm 126:1-6).
It may feel like the music is fading as you withdraw from some things, but the music in your spirit will reboot during this season. You are in a necessary season of healing; a necessary season of rest. Do everything you need to do, but know that I have ordained silence as well in some areas. I have a purpose in it all, and you will see that purpose soon.
Love, Papa."
Thank You, Lord. My friend, do you receive that word? I know I sure do. If you feel that Holy Spirit is speaking to you out of this word as well, please leave a comment below and let me know what He is saying to you!